Christmas lights are like the icing of the Christmas cake, the final touch that brings all your decorations together. However, they're also some of the most frustrating decorations to work with. Between untangling hundreds of feet of wire, finding the right hooks to hang them on, or finding that one burned-out lightbulb that's sucking power and dimming the rest of the string, decorating with Christmas lights can be more of a holiday downer than holiday fun.
That's why we've compiled a list of seven decorating tips that will help you master the art of Christmas lighting and ensure that your outdoor light show is memorable for all the right reasons.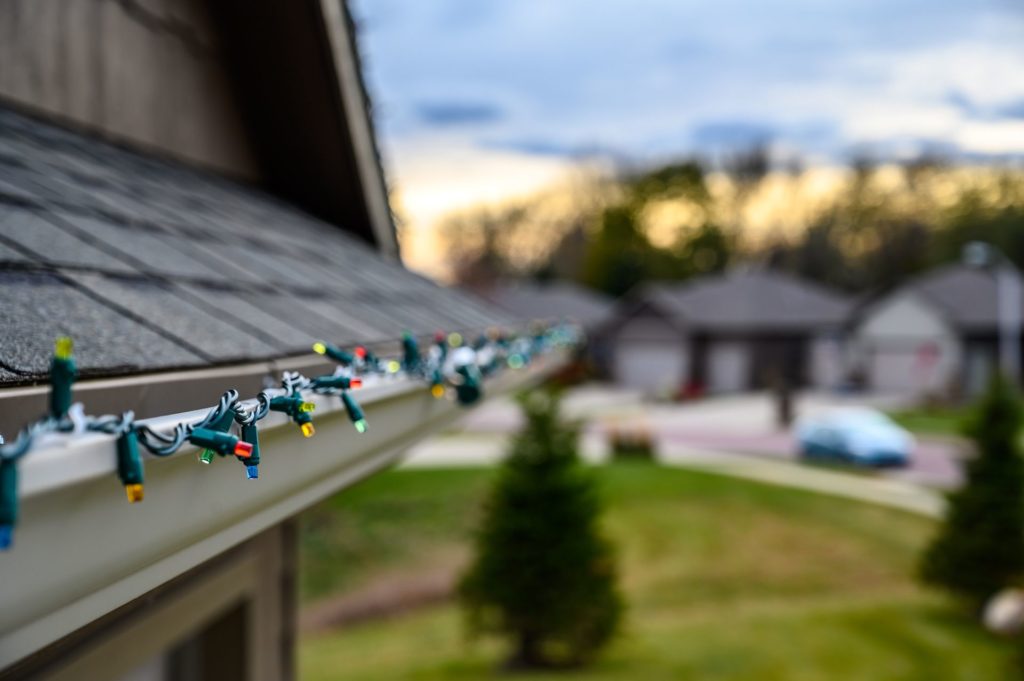 Start Small
If you're a Christmas light novice, it is better to start small than go big for your first decorating endeavor. For instance, you can start by lighting up a small number of focal points in your garden, such as prominent bushes or trees, then add in more displays each year until your holiday spirit is satisfied.
Get the Right Light for the Job
There are hundreds of different Christmas lights on sale, ranging from twinkling rope lights to multi-color LED globes, icicle lights, and everything else you can imagine. Some seriously eco-friendly lights even come with their own solar-powered generator and battery, so you can just set them and not worry about hiding any extension cords. Be sure to check that any lights you use are rated for outdoor use since they tend to be more durable, robust, and safer than indoor lights.
Get Everything Ready Beforehand
Before you start laying down wires, check for burned-out bulbs that can drain the power from the entire light string. Moreover, Christmas lights are notorious for ending up as tangled messes after being stored, so detangle your strings before you start hanging them up.
Plan Your Moves
Sometimes it's better to start from the top of a tree and work your way down. Other times it's better to work your way up. We recommend that you start at the base of deciduous trees and work your way up. Evergreens are the opposite, and we recommend starting at the top and zig-zagging lights through the center of the tree while working your way down.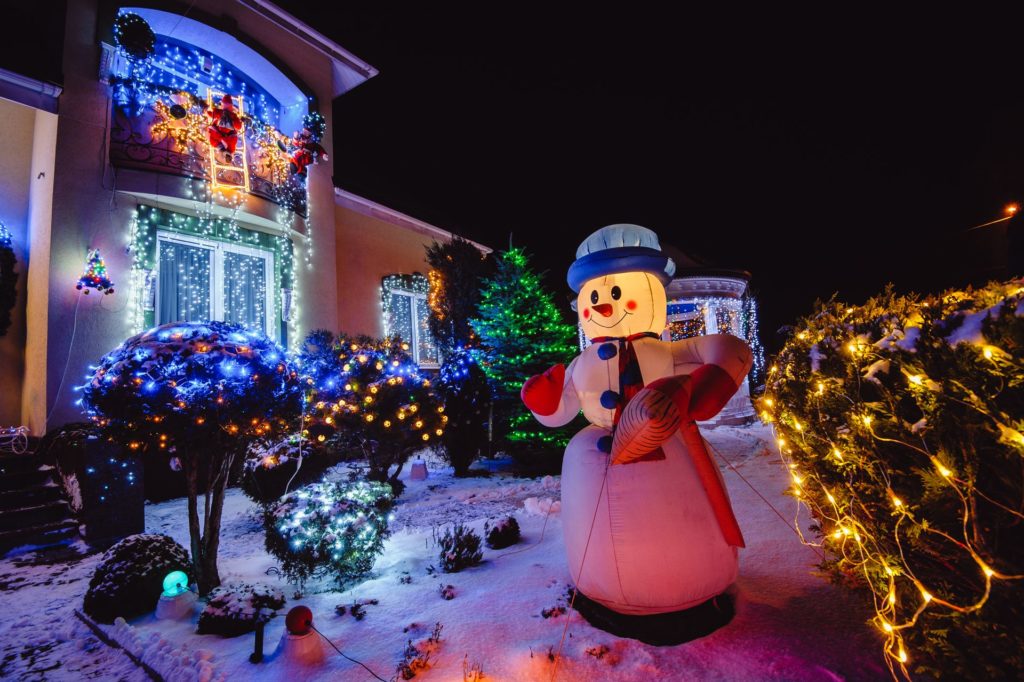 Avoid Lighting Overload
Too many lights can be garish and unattractive. They can also drain your home's power supply. If your home's lights dim when you turn on your Christmas decorations, you're using too many lights, and your circuit is getting overloaded, which can be dangerous.
Be Safe
Make sure that you work on a stable, robust ladder and get the help of a friend or family member to keep the ladder steady while you hang lights. Also, avoid using staples or hooks to secure your lights. Use either electrical tape or twist ties to keep lights fastened.