Keep Your Yard Looking Beautiful at Night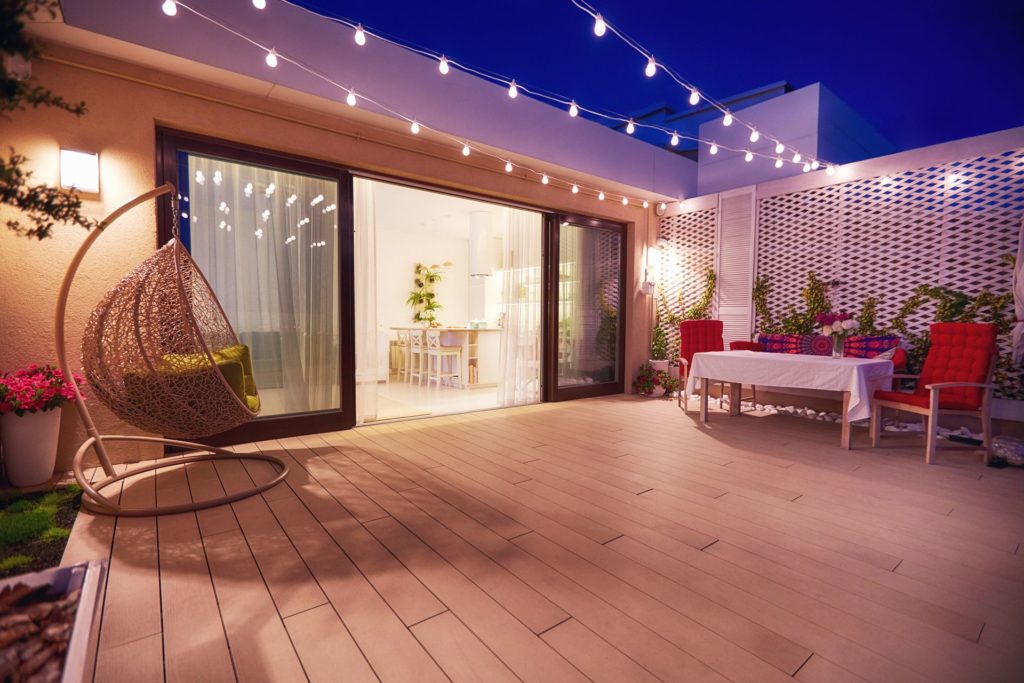 A yard is not complete without lighting to ensure that the space can be enjoyed through all hours of the day. The selection of suitable lighting can help to create the desired atmosphere for your outdoor area.
There's an abundance of choices for outdoor lighting, so selecting the best fit can be difficult. This simple guide can help you to pick the perfect lighting to complement your outdoor space.
Purpose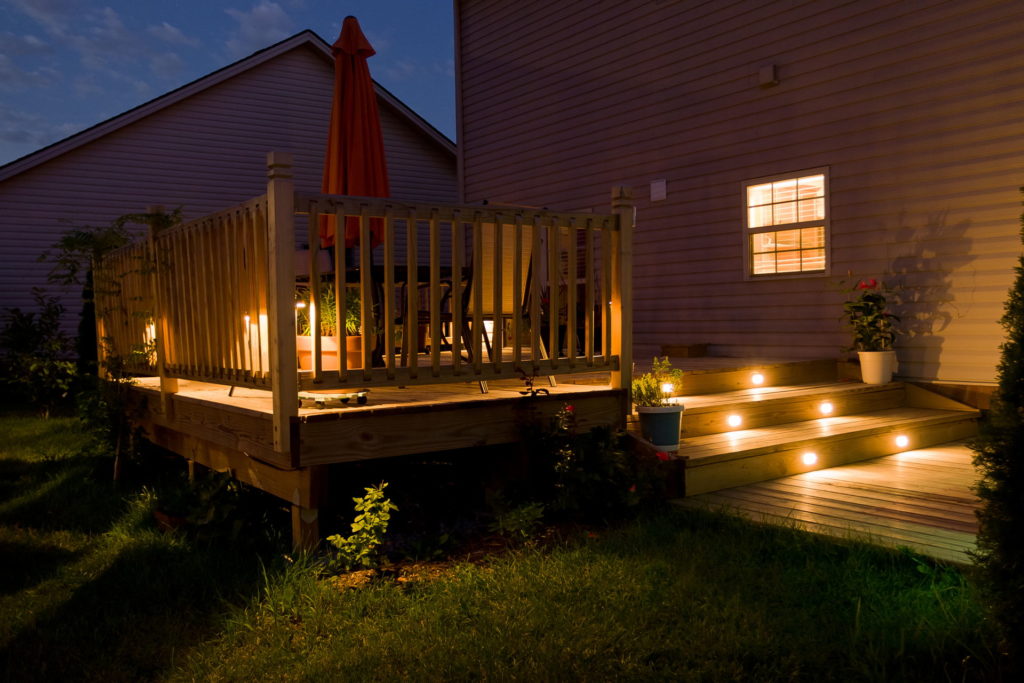 The right lighting for your outdoor space is primarily dependent upon its function. Would you like it to highlight a pathway through the yard? Is it necessary to draw attention to a potentially hazardous area, such as steps? Perhaps you want to highlight particular features, or create a well-lit area in which you can entertain. You might want to include lighting for security purposes at the entrances to your home.
The function and purpose of your lighting is the first thing to consider when designing your outdoor lighting scheme.
Lighting Effects
The position of your lighting usually depends on the effect you'd like it to have. It's good to have multiple lighting effects across your space to highlight the different areas.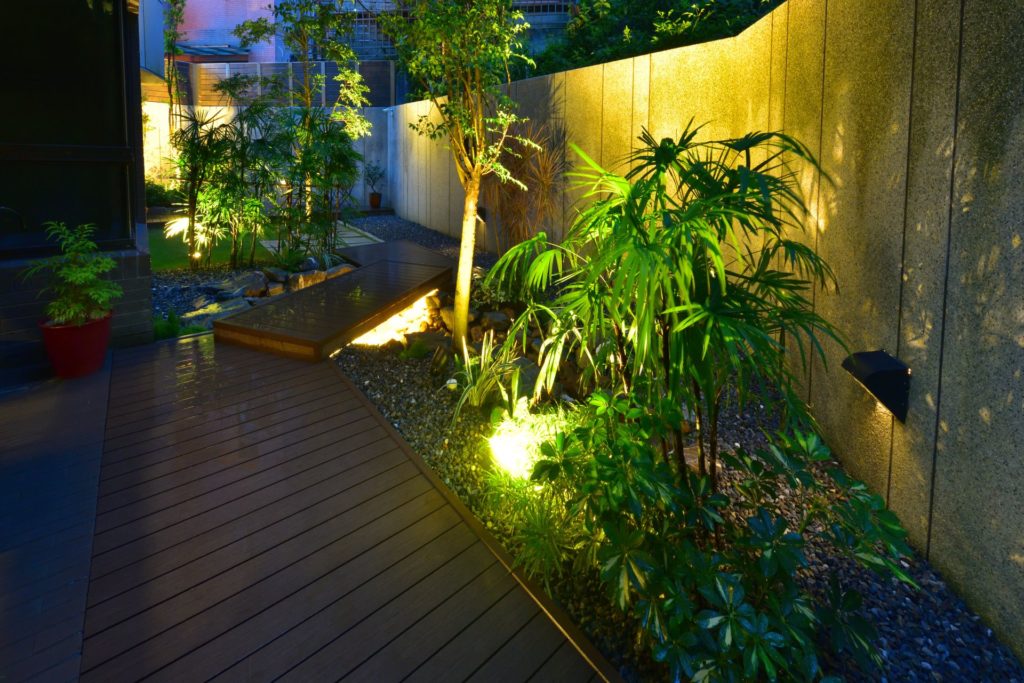 Downlighting works great along patios and pathways, or positioned on the bottom of decking and benches, giving a soft, warm glow to the feature.
Uplighting gives prominence to a feature with lights that are positioned below, and works particularly well with large trees and shrubs, or statues.
You can achieve a silhouette by placing a spread light between the chosen feature and the wall or fence next to it. A shadowing effect can be made by angling a spotlight at the base of the object to project it onto the closest background. Both of these effects work nicely with statues, fountains, and larger shrubs.
Atmosphere
There's a perfect lighting set-up for any kind of atmosphere, whether you'd like that to be romantic, bohemian, elegant, or something else entirely.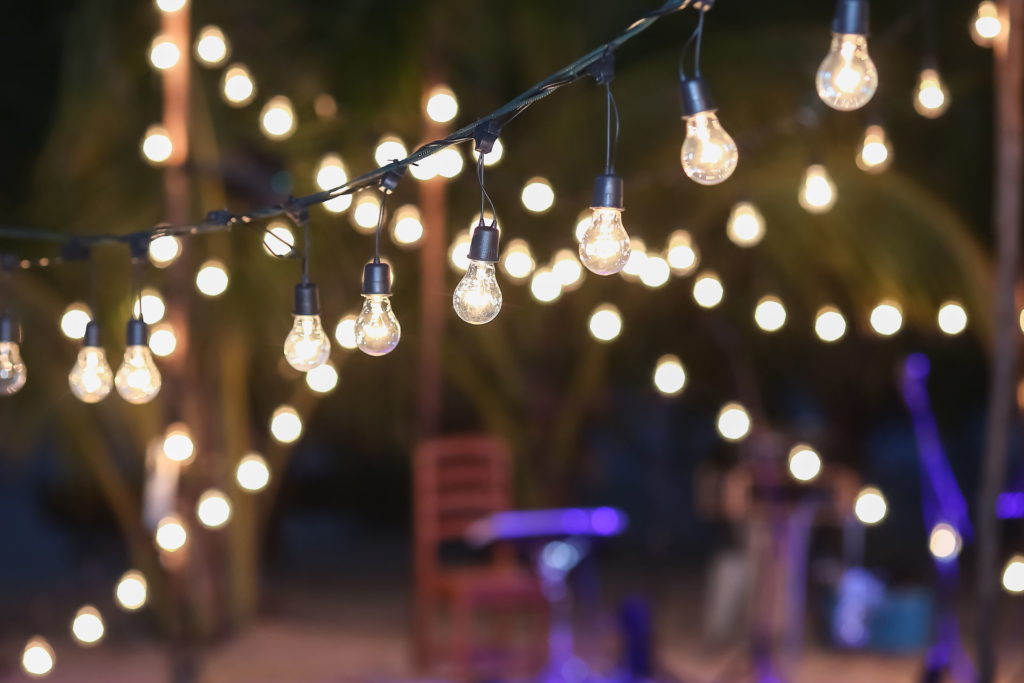 Festoon lights suspended above an al fresco dining area creates a simple romantic space, while hanging fairy lights offer a more fun, quirky environment.
For a warm and cozy feel you can wrap white or yellow fairy lights around your trees. This can also help to liven up the trees in the autumn and winter months when they're bare of leaves.
Lights which are recessed along the bottom of a structure to highlight a path or floor area give a chic look.
It's best to consider the atmosphere you'd like to create for your outdoor space before choosing any lighting; matching your furniture to your lighting is the best way to ensure the desired atmosphere, as mismatched items can make your yard seem cluttered and untidy. First designing a scheme for the area is the best way to avoid this.
If you'd like to discuss or design the perfect lighting scheme for your outdoor space, don't hesitate to give us a call here at Verdant Landscape.