Exquisite Craftsmanship Tailored for Your Outdoors
The Artistry Behind Superior Exterior Carpentry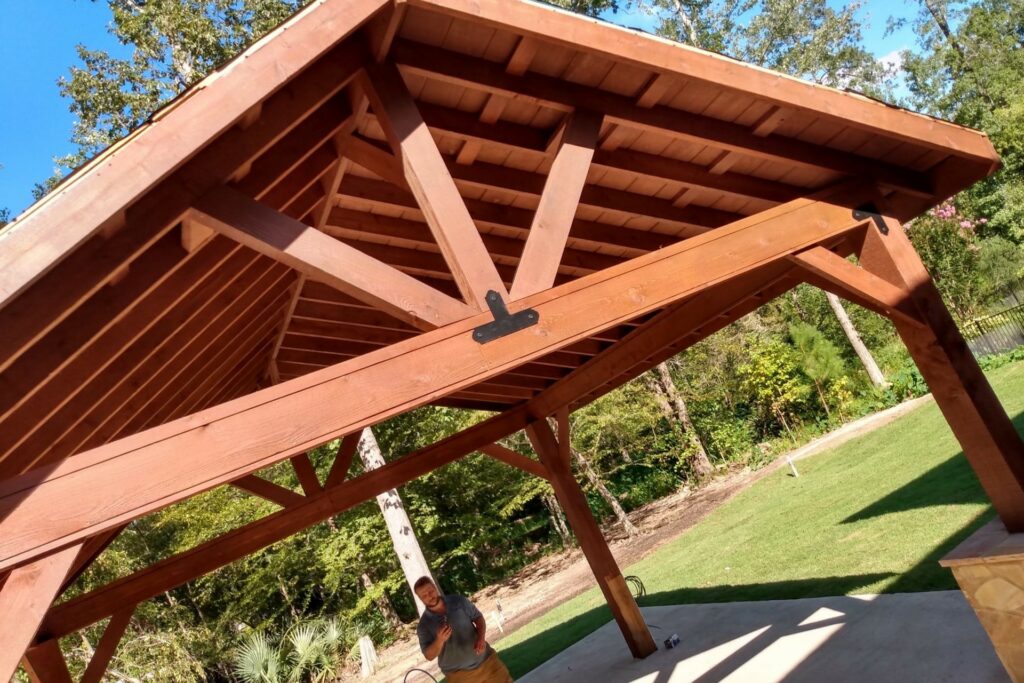 In the realm of landscaping and hardscaping, exterior carpentry and framing play a pivotal role. It is the backbone, the very skeleton that supports and gives shape to your outdoor designs. Quality carpentry work not only ensures stability and longevity but also adds a layer of artistry, elevating the aesthetics of the outdoor spaces. Verdant Landscaping's commitment to superior craftsmanship translates to outdoor features that stand the test of time and elements.
Why Quality Carpentry Matters
Quality carpentry goes beyond mere aesthetics. It's about infusing the project with durability, ensuring that every nail, every plank, every beam is in its rightful place, offering optimum support. Especially in a place like Augusta, GA, where the climate can be quite varied, the integrity of the structure is paramount.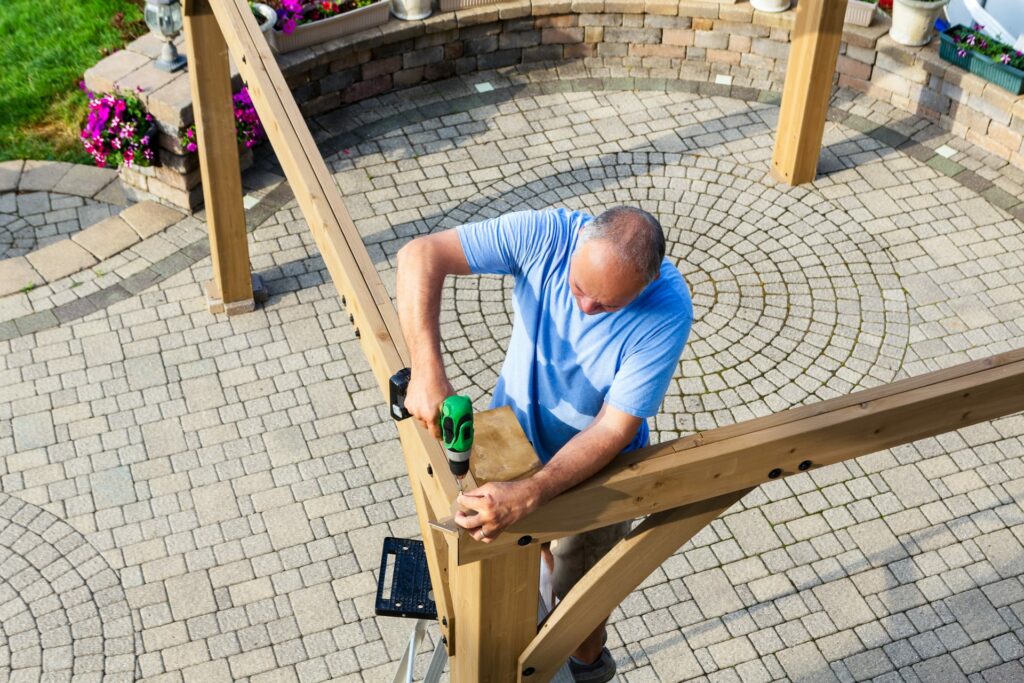 Quality framing lays the foundation for a structure that can endure harsh weather conditions, resist wear and tear, and retain its beauty and function for years to come.
Gazebos: Crafting Your Personal Oasis
Gazebos, often the centerpiece of a garden, require meticulous skilled work. They are intimate spaces, designed for relaxation and reflection. Our gazebos are not just built; they are sculpted, reflecting a perfect marriage of design and durability, tailored to provide a sanctuary amidst nature, while resonating with Augusta's serene landscapes.
Pergolas: Interplay of Light and Shadow
Pergolas are unique architectural wonders, casting dappled sunlight by day and creating cozy spaces by night. Verdant Landscaping ensures that the pergolas we create are both sturdy and elegant, transforming patios and decks into enchanting spaces. The play of light and shade, coupled with our unmatched carpentry skills, ensures each pergola is a statement of style and functionality.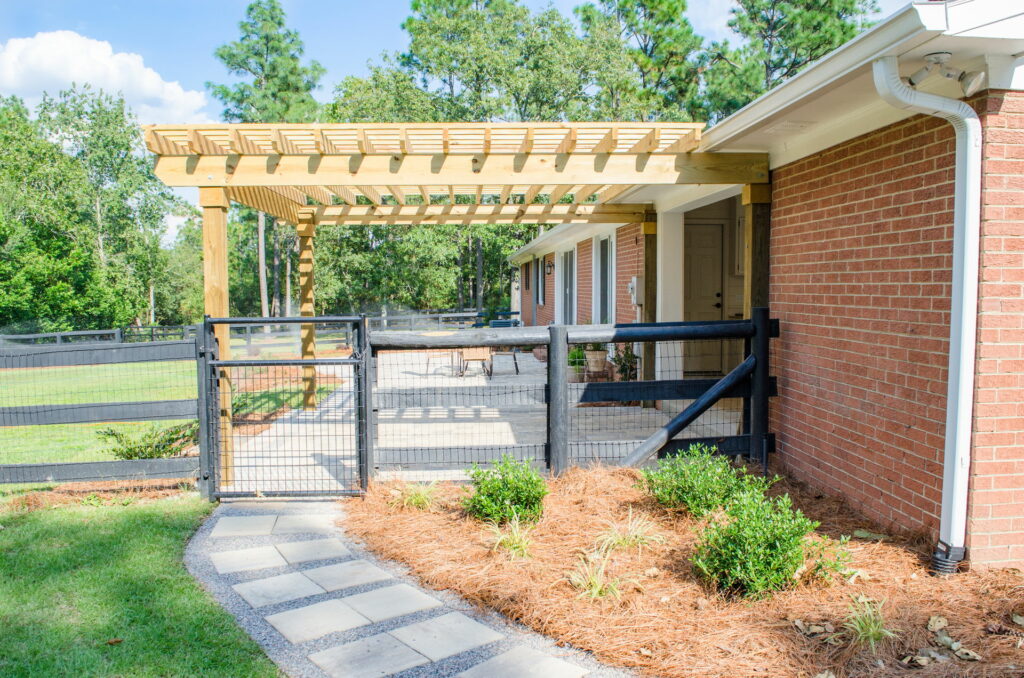 Decks: Foundations of Outdoor Leisure
The essence of a great deck lies in its construction. Our approach to decks prioritizes both design and strength, creating platforms that not only enhance the beauty of the outdoor space but are also resilient. Be it a vantage point overlooking a serene Augusta lake or a cozy nook amidst a lush garden, our decks promise durability and delight.
Sheds: More Than Just Storage
Sheds are versatile outdoor structures, serving as storage spaces, workshops, or even hobby rooms. Quality carpentry ensures that these spaces are not just functional, but also enhance the overall aesthetics of your property. Every shed we craft is designed to seamlessly integrate with the surroundings while offering robust protection against Augusta's varied weather conditions.
Outhouses: Tailored for Multiple Purposes
Outhouses, though small in stature, hold immense potential. From guest rooms to garden offices, their utility is diverse. Verdant Landscaping ensures that each outhouse is crafted with precision, making optimal use of space and materials. By understanding the specific needs of our clients, we create outhouses that are functional gems, adding value and versatility to properties.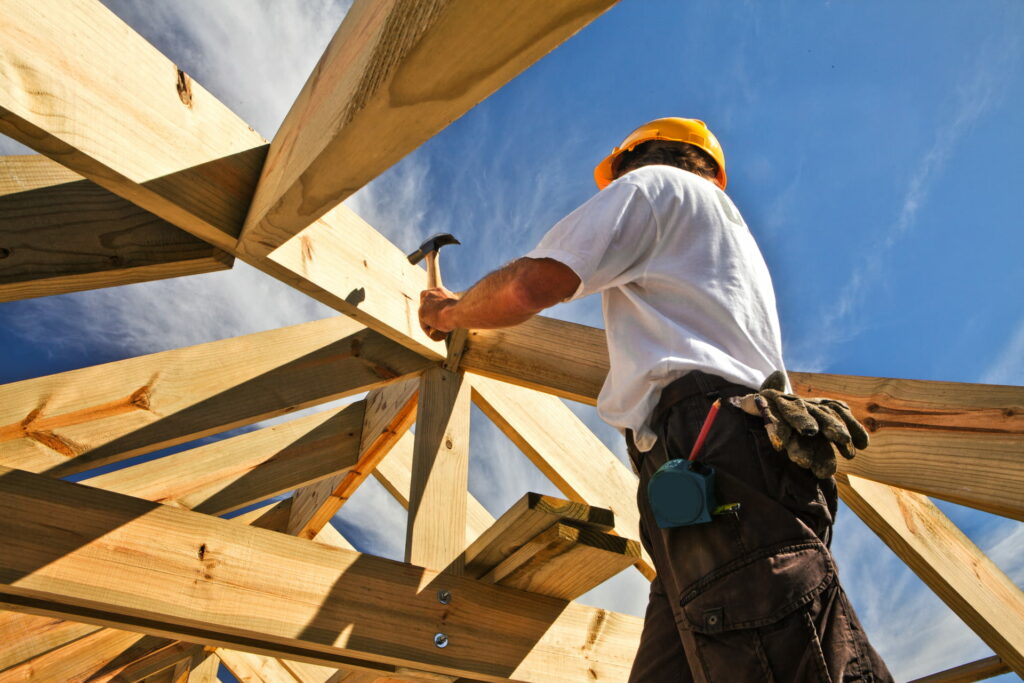 Roof Framing: The Overhead Guard
The roof is more than a cover; it's a shield, protecting the structures below from the elements. Whether it's the intricate roofing of a gazebo, the slanted roof of a shed, or the cover of a pergola, precision in framing is crucial. At Verdant Landscaping, we ensure that the roof framing is not only robust but also complements the design of the structure, adding an element of visual appeal.
Trust in Tradition, Embrace Innovation
While we deeply respect the traditional techniques of carpentry, we also embrace the innovations that the field brings. This balance allows us to craft structures that are timeless yet modern, blending seamlessly with the evolving aesthetics of outdoor designs.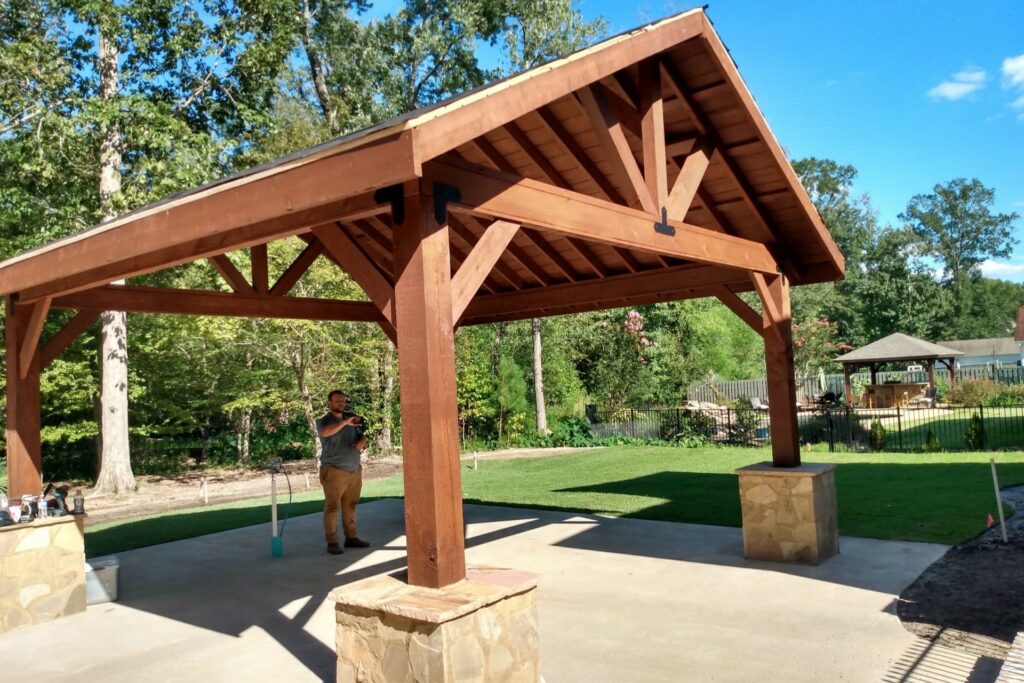 Our Commitment to Excellence
At Verdant Landscaping, our dedication goes beyond providing services. It's about forging relationships, understanding dreams, and turning them into tangible realities. With our unparalleled expertise in exterior carpentry and framing, we are proud to sculpt spaces that resonate with individual visions and enhance Augusta's natural beauty.