Commercial Landscaping and Landscape Design in Augusta, GA
Augusta, GA Commercial Landscape Professionals That Deliver
The Commercial Landscaping Team You Can Rely On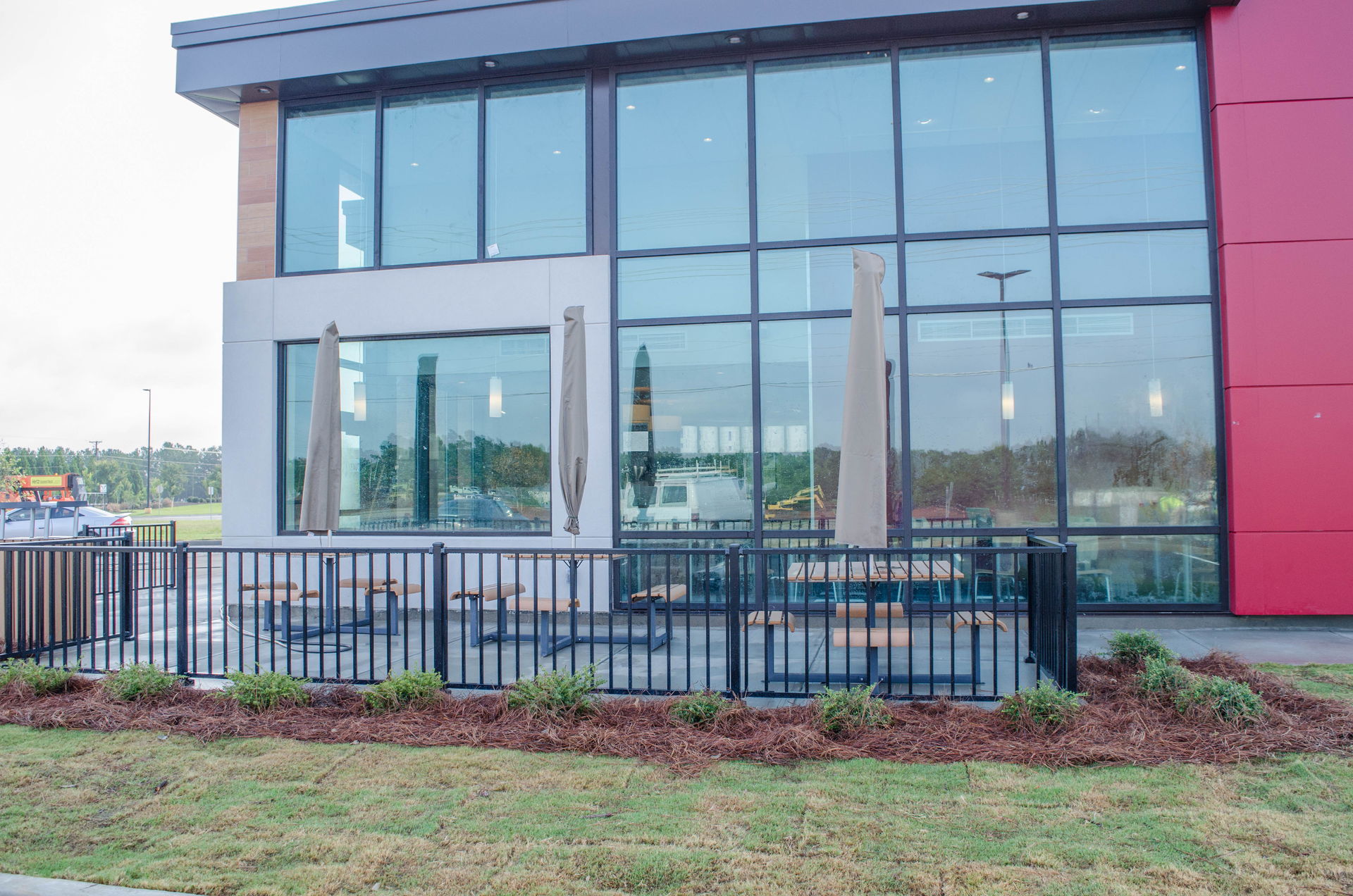 Verdant Landscape is the Augusta, GA commercial landscape design and build company to call for your commercial or enterprise landscape project. Our team has the experience, knowledge, and qualified personnel to handle projects of any size. 
Our licensed Landscape Architects, skilled landscape designers, and highly experienced in-house landscape build crews, make us the clear choice for Augusta, GA commercial landscape projects. 
Give us a call today at (803) 335-5028 or reach out through the contact form at the bottom of this page to begin discussing your commercial project with our team. We look forward to hearing from you!
Augusta GA's Best Commercial Landscaping Company
We're fortunate as a company to have been able to expand our landscaping services in the Central Savannah River Area (CSRA) over the past ten years. Our service area includes Augusta, GA; Martinez, GA; Evans, GA; Grovetown, GA; Aiken, SC; and North Augusta, SC. We also have a secondary service area centered around our Bluffton, SC Coastal Landscaping Division.
We love the CSRA and Augusta, GA communities and are so lucky to be able to serve local businesses and fellow contractors with their landscape needs on a regular basis. 
If you need a reliable landscaper to handle your commercial or enterprise landscape project in Augusta, GA or the CRSA, call the team that cares about their local community. We'd like to show you our proficiency when it come to landscape work and to our community's natural eco-system with our state-of-the-art sustainable landscape design practices. 
Landscaping professionals Holding Themselves to a higher standard
Our Mission Statement: Creating outdoor environments through core values and team work.. 
Our Core Values: 
Family
Sustainability
Creativity 
Moxie
Our Company's Vision: Our vision is by 2035 to be a multi-generational premier landscape design, construction, maintenance company in 4 major markets that continues to offer the same unparalleled customer service of a smaller company. 
To learn more about our core values, mission, and vision, or to get to know some of the hard-working members of our team, visit the Our Team page. 
Commercial Landscape Client Reviews
"Verdant Landscaping has provided [landscaping] services under...contract for a period of six (6) months since initial Award of Subcontract. During this period, [Verdant Landscape] has provided the services in strict compliance with the scope of this subcontract and has exceeded expectations in regards to quality, service, and performance. Additionally, Verdant has a proven ability to provide the services within a safety critical environment such as Savannah River Site. Parsons' Procurement, Construction and Operations has a high level of confidence in this Subcontractor and their ability to support the project.
"I would like to fully endorse Verdant Landscaping as they are very professional, punctual, and deliver an above average product for a great value. Being a commercial general contractor, we are always in search of quality subcontractors.  Verdant fits this to a tee and we look forward to continuing our business relationship with them in any application we can."
Frequently Asked Questions
For how long has Verdant Landscaping been landscaping?
Our landscape team have more than 50 years experience in the fields of landscape architecture, landscape design, and landscape construction. The Verdant Landscaping team has been honored to be able to call Augusta, Georgia home since 2009. Our professional landscape designers and landscape construction team use their expertise and experience in every project we design, construct, and maintain.
What landscape services does Verdant Landscaping specialize in?
Our goal is to make sure each client's landscaping vision is able to become a reality. This is why we pride ourselves on being a true design/build/maintain landscape company. We can take your commercial landscape project from vision to installation so you and your team can complete your overall project sooner. 
How much do Verdant Landscape's services cost?
While quotes vary widely based on the size and scope of your project, we can say with complete confidence that we save our clients substantial money over the long term. We design landscapes to be sustainable, which means we build projects to look as good 25+ years later as they did on day one (Assuming they're properly maintained). While this can require larger up front costs, our clients can relax knowing their investment will pay dividends over the long term.
How quickly can you begin my project?
In order to give each landscape the attention it requires, we occasionally book new projects up to three months out. Actual wait time depends on the time of year, our current calendar bookings, and the size of the proposed project.
Can Verdant Landscaping both design and install my landscape?
Verdant Landscaping is a full-service landscaping company that takes our client's landscapes from idea, through design, and then builds them into the real world. Additionally, almost all of our build work is done in-house by our landscaping crew, so you can be confident that the designs you've approved are going to be implemented correctly the first time.
Don't see your question? Contact us below.
Let's discuss your Commercial Landscape Project, Today!