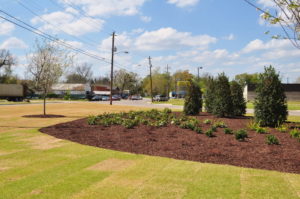 Do you have a large plot of land that needs to be regularly maintained or cultivated into a more sustainable habitat? Verdant Designs have the experience and knowledge in designing, constructing, and managing natural resources here in the Augusta, GA area. Our landscape architects work with your vision to help turn your property into a living and working ecosystem.
Survey & Analysis
From inspecting the condition of trees growing on your commercial property, to historical landscape assessments and land evaluations, our professional landscape designers are experts in reading the topography and vegetation of a property to best advise on how to cultivate it sustainably.
Landscape Design
It is important to have an idea about what you want your large swath of land to look and feel like. Our team's expert landscape designers will help your business or community plan, prep, construct and maintain your property in such a way that will help it to flourish with time.
Habitat Creation
Depending on the size of your commercial property, creating a sustainable habitat can visually improve the property while also improving its health by encouraging native plant growth and attracting wildlife engagement.
Timber Management
Do you have an un-managed timber stand and you're not sure how best to move forward? Or maybe your commercial property has a lot of trees that could be cleared to make room for recreational areas or gardens. No matter what your land management needs are, our landscape professionals can help you with timber appraisals, collection, and stand improvement.
Our Team Can Help With Your Land Management Needs
Whether you have a couple or several hundred acres, Verdant Landscaping has the experience and enthusiasm to help manage your commercial property. If you're in the Augusta, GA area, give us a call today to schedule a consultation so that we can help you determine your land management needs.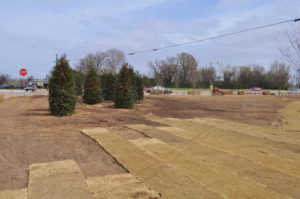 What We Love About Land Management in Augusta, GA
We're very fortunate as a company to have been able to grow and expand our landscaping services in the Augusta area in the past seven years. Augusta is our company's home, and also the long-term home of many of our landscape crew members.
We love this city and are very fortunate to be able to serve it's residents and businesses with their land management needs. From the calm elegance of the Riverwalk, to the buzz of the Masters at Augusta National, we're in love with this city.
If you live in the greater Augusta area and are looking for help with land management, call the company that cares about doing the job right the first time. Let us show you our competence when it comes to landscape work and to our city's natural eco-system with our ground breaking sustainable landscape design practices. Contact us now to start discussing your landscaping project.