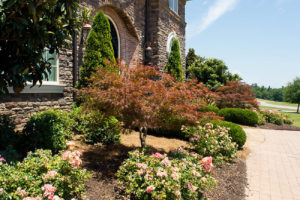 Building & Maintaining Beautiful Gardens
Are you looking to add a focal point to your yard with beds of blooming flowers, or are you wanting to construct raised gardens chock-full of squash, tomatoes, peppers, and herbs? Verdant Designs would love to help you plan and build out your garden space. Whether you have just a few square feet to work with or want to make the best use of a large plot, we can bring your idea life.
Our landscape design experts have extensive knowledge of both flowering and edible vegetation, as well as a masterful understanding of topography in order to help you locate the perfect site for your garden and it's needs. Verdant landscape architects walk our clients through each phase of landscape planning, including but not limited to the following specific, and sometimes overwhelming stages of site assessment and plant selection.
Augusta, GA Garden Site Assessment
When it comes to finding the correct placement for your garden, it's important to understand the specific needs of, not only the vegetation that will be planted, but also understanding the needs of the land that the plants will be growing in. Our landscape designers will work with you to find the best placement for your garden to ensure that it will flourish for years to come.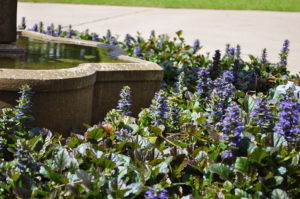 Selecting Plants for Your Augusta, GA Garden
Once we've helped you determine the best site for your garden, we can then walk you through the tough process of determining what plants will thrive in your environment. If you're looking to build an edible garden, our landscape experts can make sure you're choosing plants with sustainable root-systems in relation to the depth and breadth of the site; and if you're designing flower beds, we can help you decide which plants are best suited to the amount of sunlight or shade the chosen site receives.
If you're looking for experts in landscape and garden design in Augusta, GA, Verdant Designs can help you make your horticulture dreams a reality.
What We Love About Gardening & Horticulture in Augusta, GA
We're incredibly blessed as a company to have been able to grow and expand our landscaping services in the Central Savannah River Area (CSRA) over the past ten years. Our service area now includes Augusta, GA; Martinez, GA; Evans, GA; Grovetown, GA; Aiken, SC; and North Augusta, SC.
We love the city of Augusta and are extremely grateful to be able to serve our friends and neighbors with their landscaping needs on a daily basis. From the calm elegance of the Riverwalk, to the excitement of the Masters at Augusta National, we're in love with this city.
If you're a resident of the Augusta community and need help with your gardening and garden design, call the team that cares about their local community. We're eager to show you our dedication to landscaping and to our community's natural environment with our state-of-the-art sustainable landscape design practices. Reach out today to start discussing your project.
Garden & Horticulture Pricing
We charge for garden and horticulture work by the day, starting at $1,708 per day plus material costs. Please contact us for a detailed quote.