Are you tired of forgetting to water your lawn after a long day of work, and even more tired of looking at its sad condition when you get home? Why not consider a lawn irrigation system that would do it for you? This article will give you a quick introductory guide to using a lawn irrigation system.
Drip or sprinkler irrigation?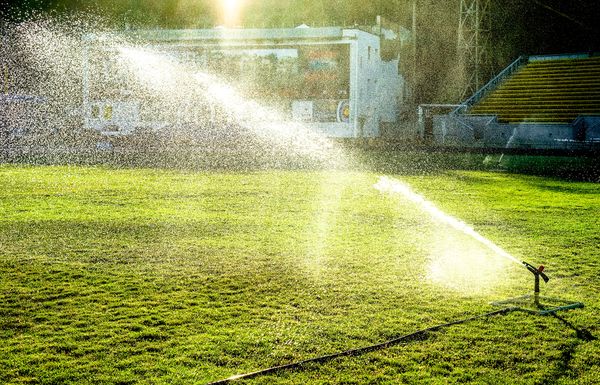 First off, you probably want to know what system to choose. For small lawns and gardens, drip hose irrigation is perfectly fine because you lose almost no water to evaporation or runoff. The water can soak in slowly.
For bigger lawns, a built-in sprinkler is well worth it in the long run. If you prefer to control the watering yourself (to save some money), get a pulsating, revolving sprinkler that waters horizontally. The exception to this rule is if your grass is newly planted. In that case, get an oscillating sprinkler for the first few seasons. The water from an oscillating sprinkler lands much softer on newly planted seeds.
How much water should you use and how often?
The average amount is around 1 to 1.5 inches of water per week (this includes rain as well). You can apply it all in one go or do two short watering sessions per week. Whatever you do, just don't overwater.
When using the system, you can run your watering program twice, with each cycle going for only 15 minutes. If there's a drought, then an additional watering session may be a good idea.
What time of day is best for lawn irrigation?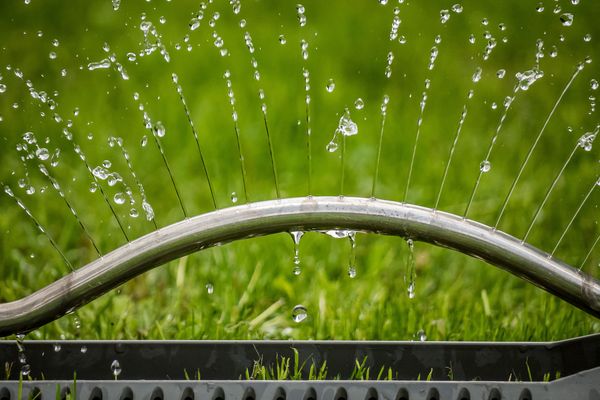 The best time of the day to water is early in the morning, no later than 10 am. In the morning, the temperature is cooler, and there is less of a breeze. (Otherwise, your water will quickly evaporate from the wind and hot air.) Watering in the morning also helps keep the grass cooler once the temperature rises.
If you end up having to water later in the day, it's okay. The grass won't burn. You will probably just have more water evaporation. Just be sure not to water at night because the grass will stay too wet for too long – especially on the roots and the foliage – encouraging rot, fungal growth, and insects.
Bonus irrigation tips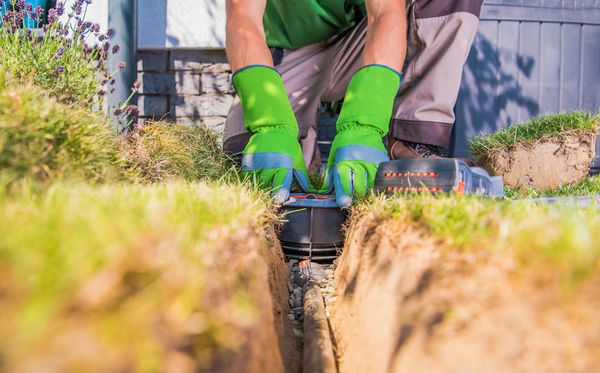 Only water the lawn when necessary: If it looks a bit wilted, or your footprints are a bluish or greyish tint, it's time.
Don't water if rain is in the immediate forecast.
Only water the lawn spots that look like they need it – the higher areas, the sandy spots, and the grass next to a paved surface.
If the soil under your lawn does not soak up water easily, aerify it with a spading fork or a machine that does a similar action. This will help reduce runoff.
Set a timer for a built-in sprinkler system to automatically turn it off after you've switched it on to water for a while.
Repair leaks on your hoses, spigots, and valves, and replace damaged sprinkler heads.
If you're ready to look into getting a system that suits your needs, your pocket, and the size of your lawn, contact us for more information.