Tips for Fall Decorating in Your Outdoor Space
It's always fun to get into the seasonal spirit, especially during fall with the color changes and festivities such as Halloween, and Thanksgiving. There are so many possibilities for decorating your yard to reflect and enjoy the season.
Below, we've listed some of our top tips for creating a beautiful and fun fall landscape!
Colorful foliage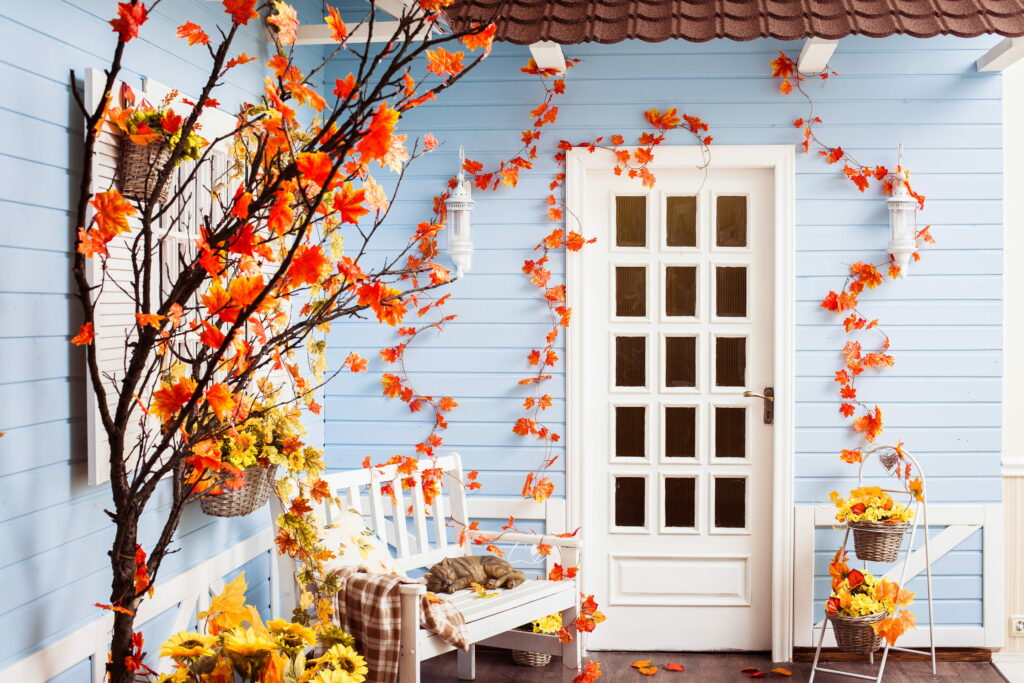 Your trees and shrubs will naturally develop those warm autumn colors of red, orange, and yellow, but there's no need to stop there. Why not plant some colorful chrysanthemums and pansies to ensure the warmth of fall is felt across your whole landscape?
You can find chrysanthemums in many different sizes, depending on how bold you'd like your landscape to be. Pansies planted in the fall usually bloom again in the spring, too.
Lighting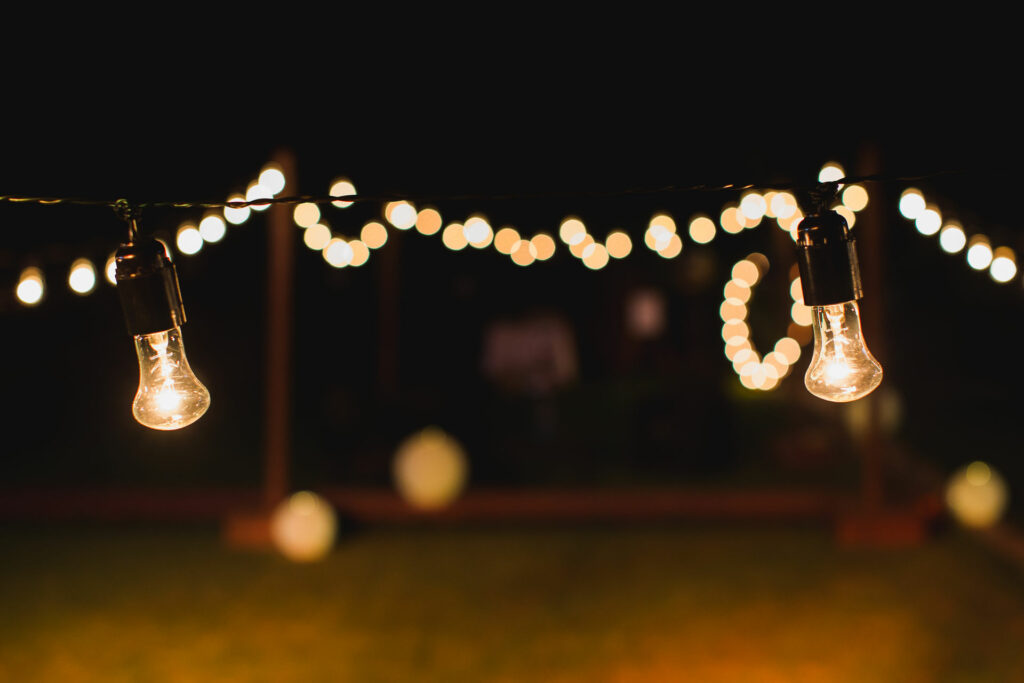 As the darker evenings approach, you time to enjoy your outdoor space may become limited due to light availability. This is an easy fix – install some lights. There are so many to choose from, including spotlights, string lights, fixed lights, floor lights.
The type of lights that will best suit your landscape usually depend on two things: how much light you want them to provide, and the overall aesthetic of your yard. If you're feeling really festive, you can purchase lights specifically for the spooky season to hang in your yard.
A fire pit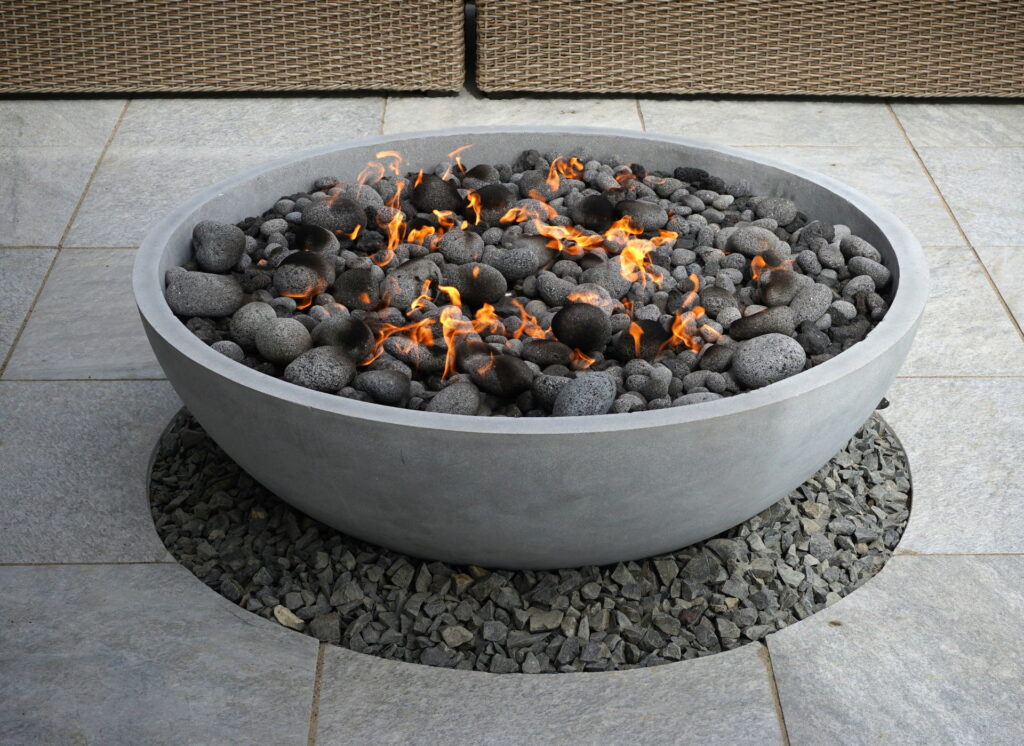 These brisk fall evenings are perfect for sitting outside around the fire pit. The addition of a fire pit can bring a new dynamic to your landscape, offering an area for entertaining and relaxing, and it can become the focal point of your yard, tying everything together.
There are so many options when designing a fire pit for your landscape. We can design it to be as big or as small as you'd like and choose the optimum placement to maintain the aesthetic of your yard. There's also a wide range of stylistic choices when designing a fire pit. It can be designed to fulfill a certain purpose as well as to match the overall design of your yard.
Decorations, of course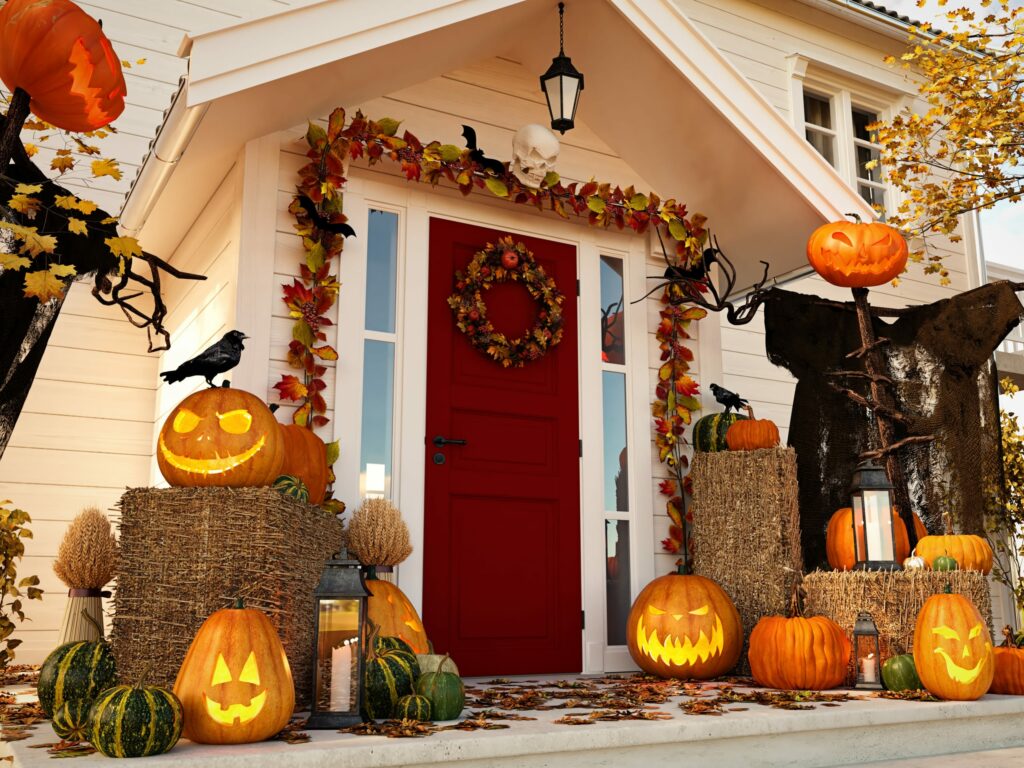 Halloween and Thanksgiving provide a wonderful opportunity to dress your yard up with pumpkins, scarecrows, harvested crops, and other weird and wonderful decorations.
You can line your driveway or footpath with pumpkins and place little electric candles inside them for a fun nighttime aesthetic. You may like the idea of having bales of hay by the door and placing lanterns or flowerpots atop them. Maybe you'd like to try your hand at making a fall-inspired wreath for the door. You really can't go wrong with decorations, just have fun with them.
If you have any questions or would like to discuss designs for your landscape, don't hesitate to give us a call here at Verdant Landscape.