Tips for a Guest-Friendly Yard
One of the great perks of being a homeowner is the opportunity to invite guests round to entertain. It's a blessing to be able to spend quality time with family and friends both in the comfort of your own home and without having to compete with crowds of strangers.
Have you wanted to invite guests over but you're worried your home isn't suitable to entertain, or it's not up to the same standards as going out? Any outdoor space is capable of becoming a perfect entertainment spot with the right landscaping. Here are some of the most effective ways to make your outdoor space perfect for entertaining guests.
Seating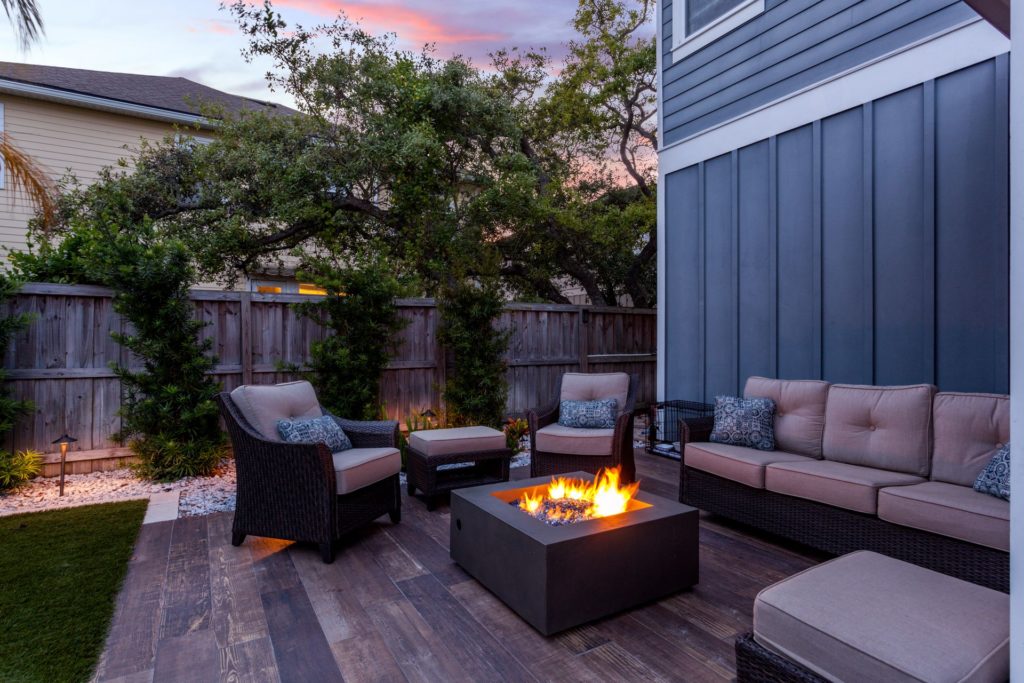 Seating is arguably the most important feature of a guest-friendly environment. There are many choices of outdoor furniture depending on your tastes and the primary function of the seating.
If you plan to serve food or snacks it's ideal to get a seating area that comes with a table—also great if you like to play games. Alternatively, if you don't require a table and prefer your seating to be arranged in a more open-plan fashion, it's still good to have a focal point to which your seating is aligned. That way, your guests can be together and converse easily while having more room to sit comfortably.
Lighting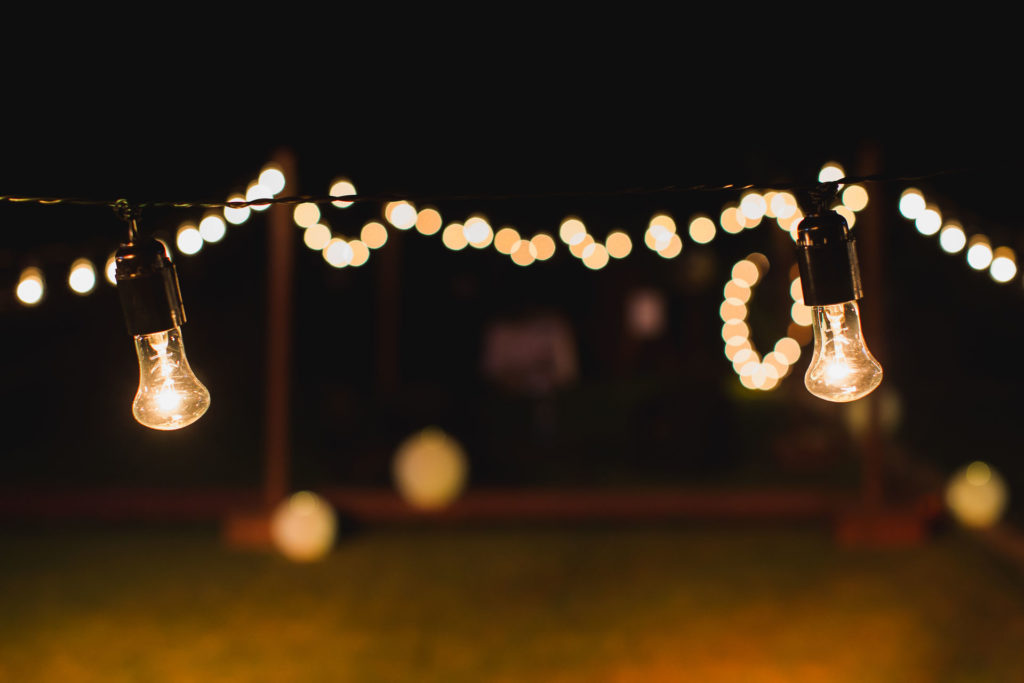 Entertaining hours don't have to end as the sun goes down. Investing in some atmospheric lighting for your outdoor area can extend your ability to entertain and also offer a whole new dynamic to the space on an evening.
For a more intimate gathering you can choose simple lighting for a specific area, or for larger get-togethers you can opt for some string lights that illuminate the entire yard.
Shade & Privacy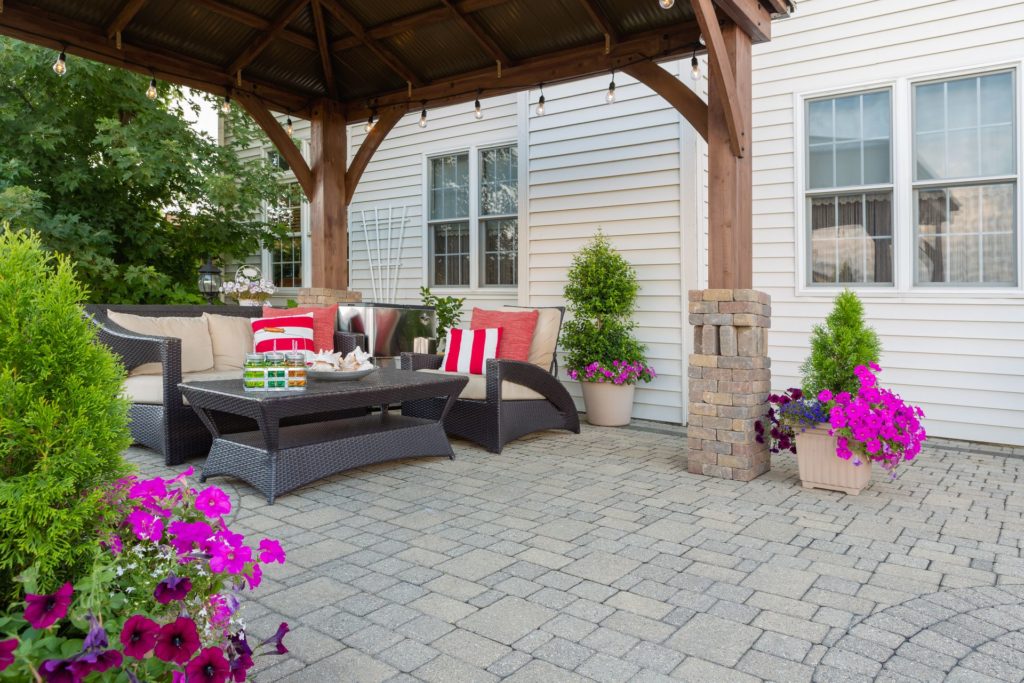 A shaded area to escape from the sun can be luxurious in these hot Georgia summers. This can allow yourself and your guests to continue all the fun outdoors without having to burn or suffer from sunstroke. It also provides a great spot for the drinks to stay cool in the sun.
Privacy from your neighbours in your outdoor space can mean the difference between your guests being uncomfortable and having an enjoyable time. You can determine the most effective area of your outdoor space for entertaining guests and landscape to ensure its privacy.
Social Luxuries
To add some style to your space and really wow your guests you can invest in some luxuries such as a fire pit around which you can all sit. This feature can allow you to extend your gatherings long into the evening when both the light and the warmth from the sun have gone down.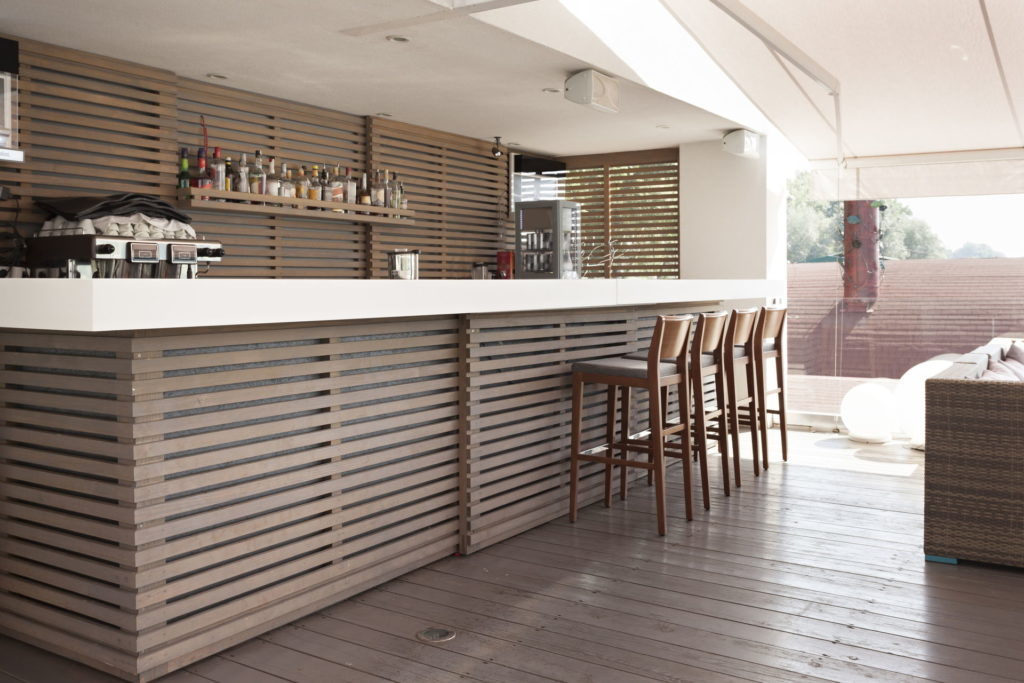 An increasingly popular feature is the outdoor bar. With your own bar you can tempt your friends away from a night out to instead enjoy a night in your yard. You can save on time spent going in and out of your house to top up the drinks—this also means you don't have to keep leaving your guests unattended. An outdoor bar is sure to make your home the perfect place to entertain guests.
Here at Verdant Landscape, we'd love to help you achieve your dream outdoor space. Don't hesitate to give us a call!