Utilizing Your Space and Surroundings
It's a great investment to install a deck or patio in your yard, helping to transform your outdoor space into your perfect oasis. Many homeowners don't realize the full potential of their deck or patio and miss out on the wonderful things it can help you to achieve in your outdoor space.
That's why we've created a little guide below to inspire you with ideas to transform your own deck or patio.
Lighting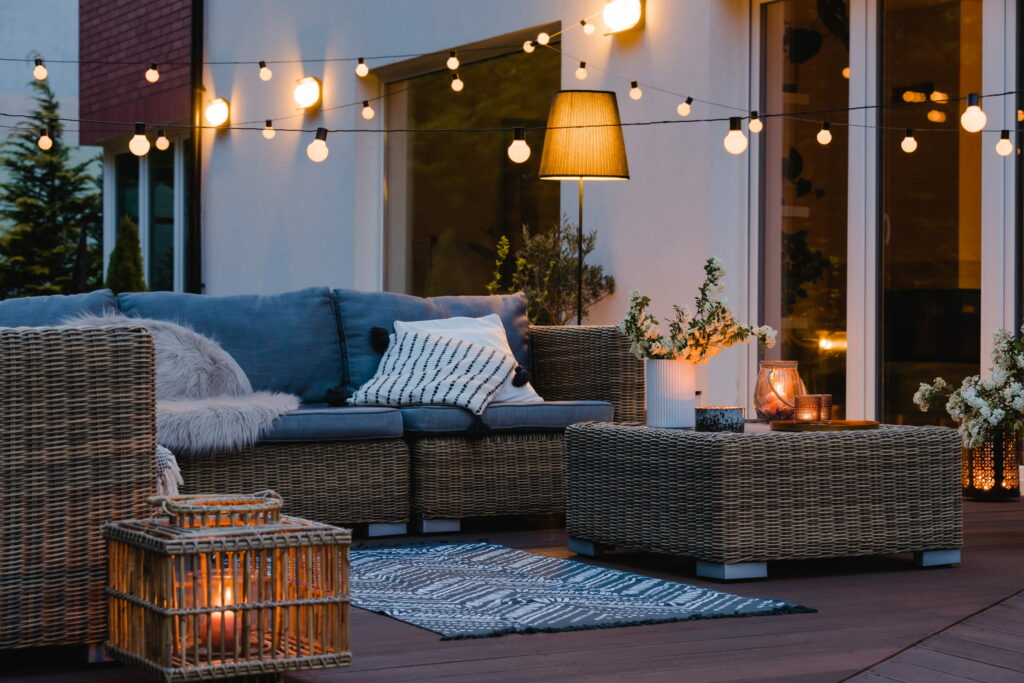 One of the most effective ways to set the tone for any given area is to choose the perfect lighting. There are so many different options for lighting your deck depending on the atmosphere you would like to create.
You could have spotlights on the side of your house which illuminate your deck, or floor lights installed in your patio for more modest lighting. Fairy lights and other string lights look great wrapped around the deck railing when entertaining guests. If you have foliage surrounding your deck or patio you can decorate it with some string lights, too.
Foliage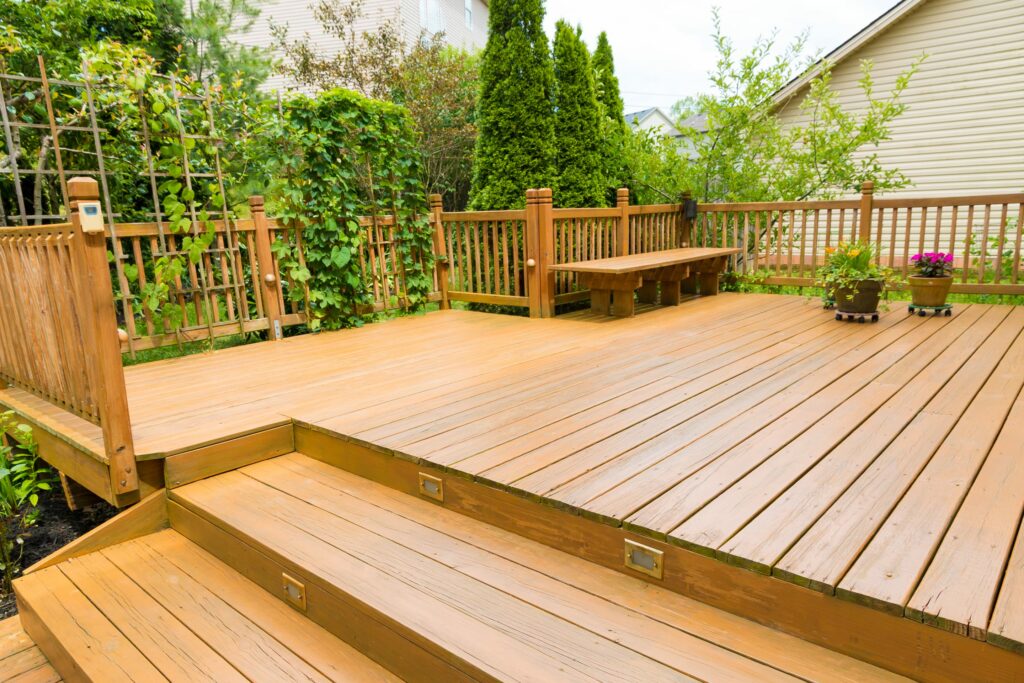 Speaking of foliage, this can be a great addition to your deck or patio to create privacy in your outdoor space. Lining the sides of your deck or patio with some shrubbery and foliage is a great natural way to ensure you're not overlooked by the neighbors.
Foliage can work well as a wind-blocker during those blustery months so that you can still enjoy time out on the deck. Additionally, foliage can provide a beautiful aesthetic to any outdoor feature.
Seating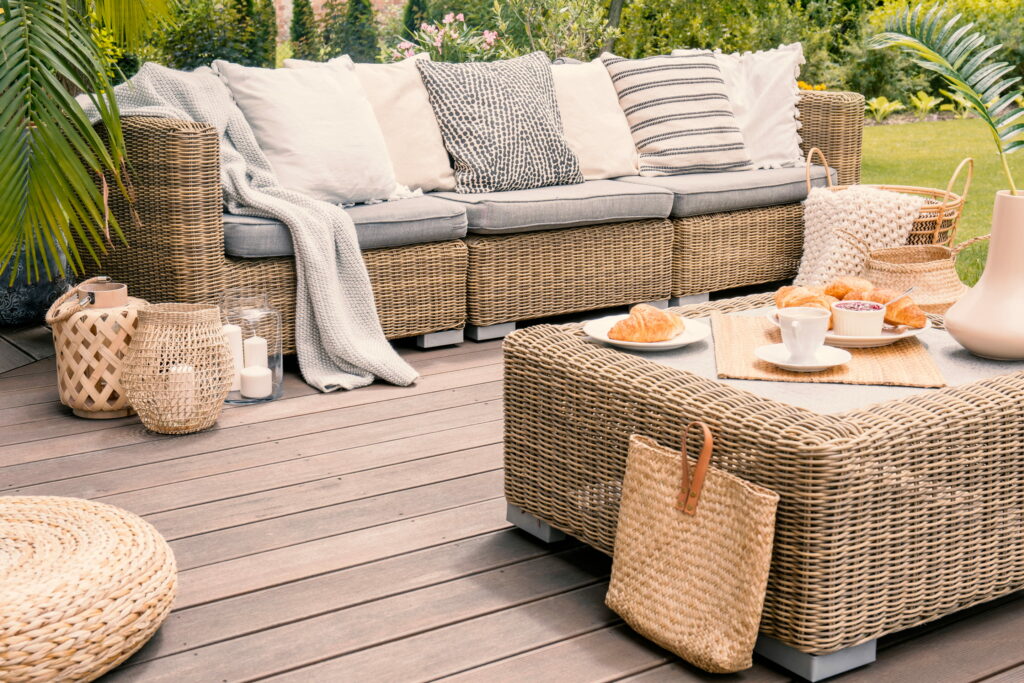 A deck or patio is not complete without an area for sitting down to enjoy the beautiful space around you. The choice of seating is best determined by how you'd like to use the space.
For entertaining guests, it's ideal to have plenty of seating which centers around a focal point, such as a table on which drinks can be placed or games can be played. If you'd just like to be able to sit on your patio or deck to relax and admire your outdoor space, you could opt for a loveseat, a porch swing, or a couple of comfortable lounge chairs. With sufficient space, you could incorporate both of these features and more if you wanted – it's all about the right design.
Potted Plants & Personal Touches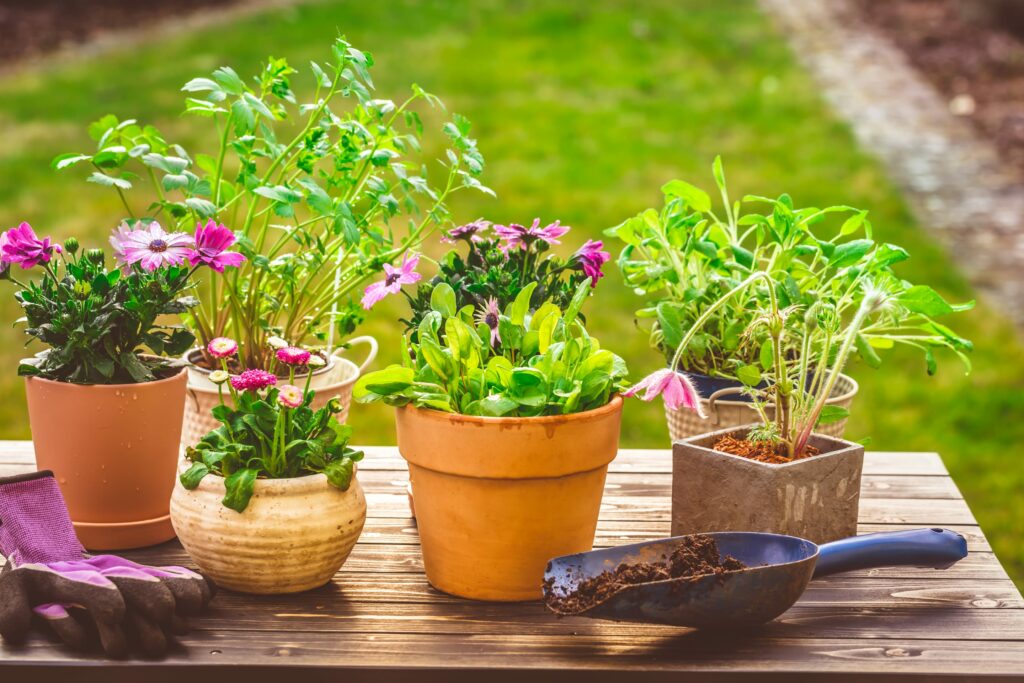 Now that we've covered all the main features, we can look at the finishing touches that really bring your deck or patio to life. Potted plants are a great way to achieve this. They provide color and vibrancy, a fresh aroma, and a reason to go out onto the deck or patio each day to water them.
You can change out the plants every so often to match the season or just to mix things up a little. You also have the opportunity to personalize your deck or patio with whatever you'd like, whether it's something practical or just for aesthetic – make the space your own.
If you have any questions or would like to discuss designs for a new deck or patio, give us a call here at Verdant Landscape.