Pergolas and gazebos are excellent additions to an exterior landscape that can accentuate any gathering area. Before making the choice of pergola vs. gazebo as an addition to your existing outdoor landscape, learn more about them. Consider the difference between each structure and how they fit into your overall design plan.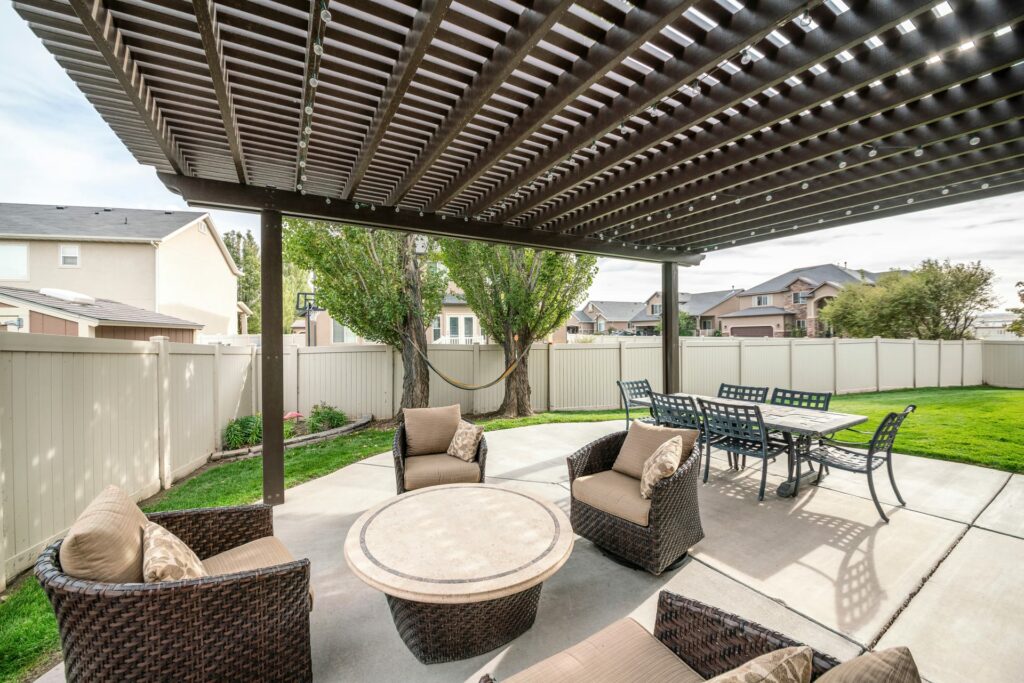 Comparing the Features of a Gazebo and Pergola
Both gazebos and pergolas are typically wooden structures with wooden beams overhead. Both can cover a seating area, tables, deck, or patio.
A gazebo is a fully covered structure, while a pergola has exposed beams that let the sun come through between them. In addition, gazebos are typically round, while most pergolas are square or rectangular.
Design Questions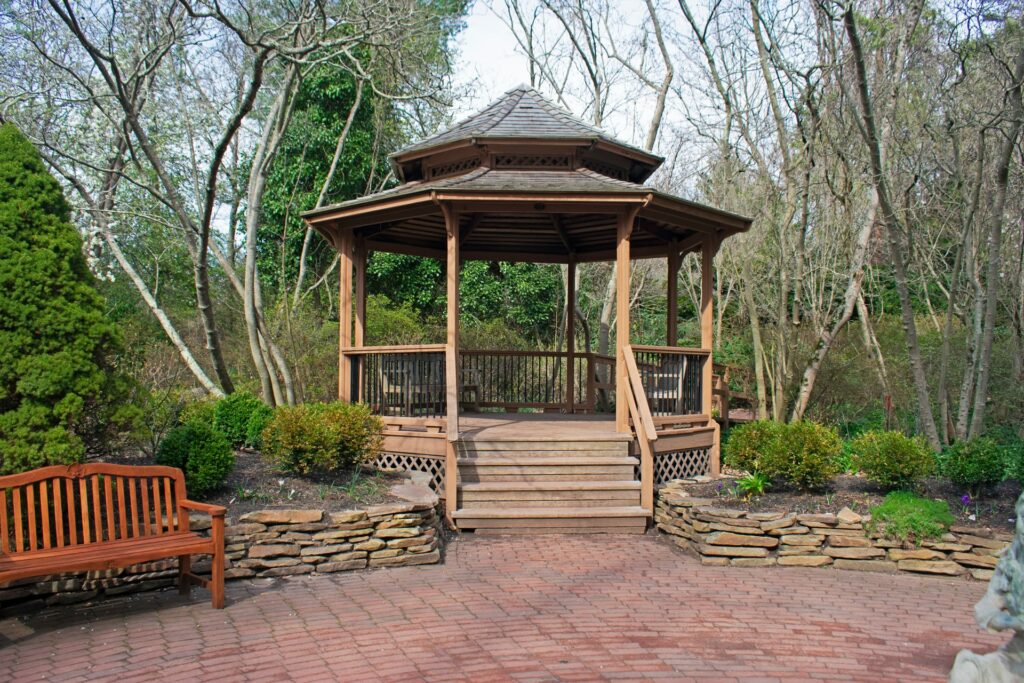 During the planning stage of your renovation, keep these questions in mind. If you hire a contractor to build your structure, discuss these questions with them as you explore your options and weigh the benefits of a pergola vs. gazebo.
Do You Need Shade?
If you need shade, a gazebo, pavilion, or awning is better than a pergola. The overhead beams of the pergola do not offer shade by themselves. If you want the look and simplicity of a pergola but also want shade, you can add a retractable awning and shades to your pergola.
Are Plants or Vines Part of Your Aesthetic?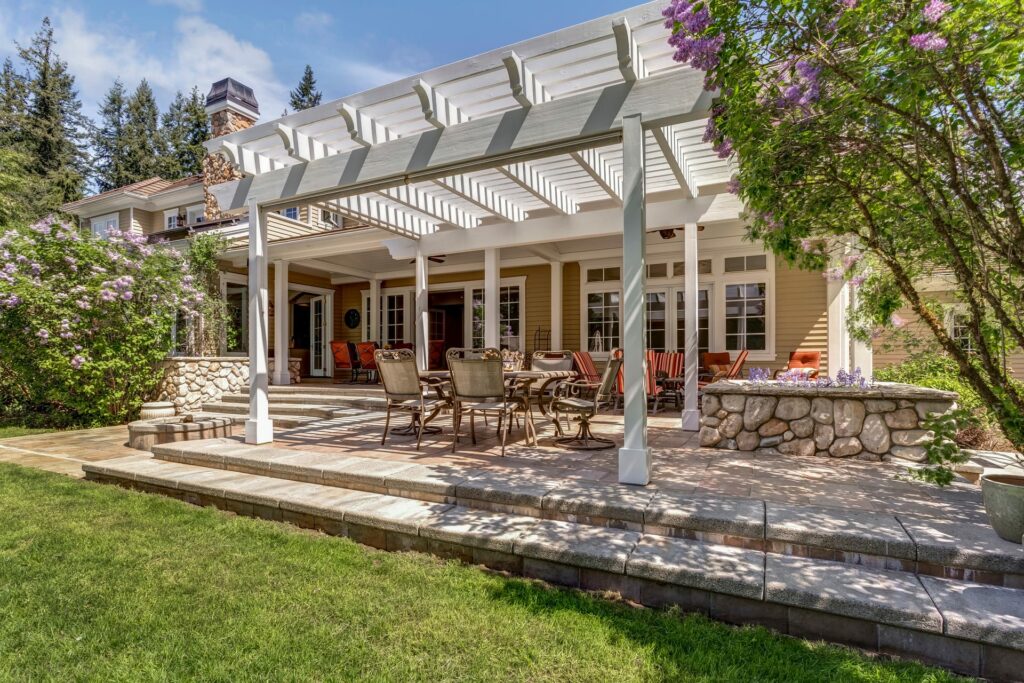 Pergolas are ideal supports for climbing vines and other plants because the pergola will not deprive them of sunlight. Vines can grow on the overhead beams and vertical supports to give your guests the feeling of nature surrounding them.
Do You Plan to Build the Structure Yourself?
Pergolas are generally easier to build, especially if you take advantage of one of the many available DIY pergola kits. However, building a gazebo is a little more complicated because it involves building a roof.
If you attempt to build a gazebo as a DIY project, be sure that water drains well off the gazebo. Poor drainage can cause water to collect, potentially damaging the gazebo.
What Is Your Budget?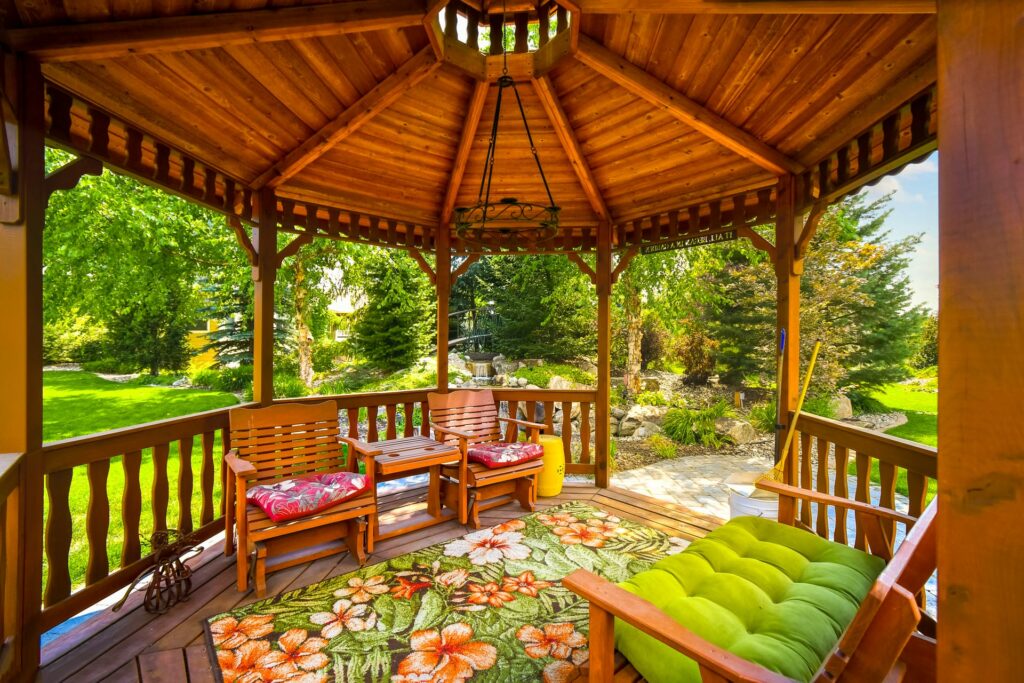 Pergolas are less expensive than gazebos of the same size, built with the same materials. Gazebos can cost up to $10,000, while pergolas are usually less. If you don't have any other reason to prefer gazebos over pergolas, you might save a thousand dollars or more by choosing a pergola.
Will a Pergola Increase Your Home's Value?
Both pergolas and gazebos can increase the aesthetic appeal of your backyard space and enhance the enjoyment of outdoor living spaces. Homeowners often recoup more than half the cost of their backyard patio improvements, including pergolas and gazebos, when selling their homes.
Making the Decision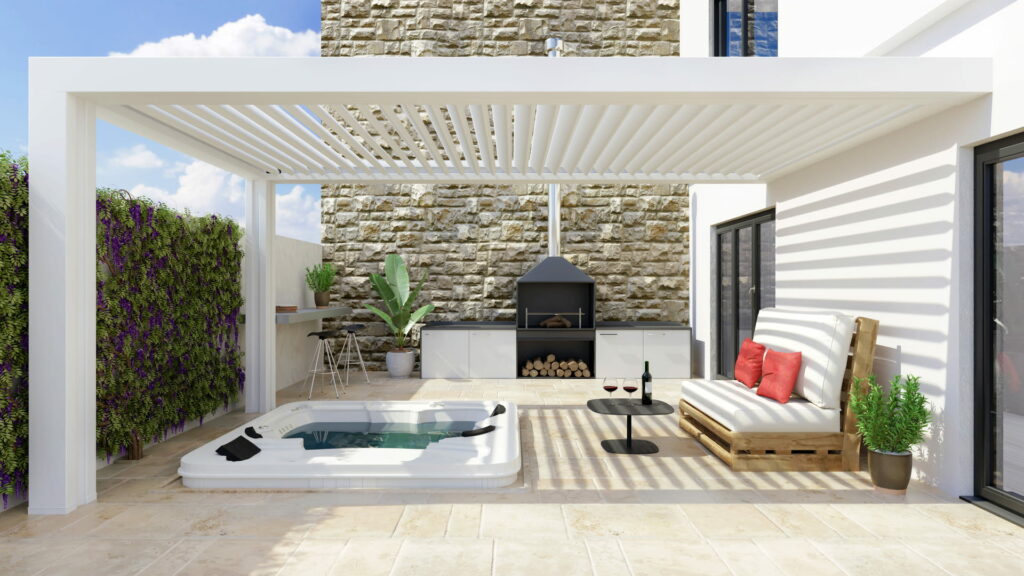 Deciding to install a pergola vs. a gazebo is a personal decision with no single right answer. Speak with an exterior design or landscaping specialist about your needs and expectations. They will be able to help you avoid design pitfalls and tailor the structure to work best with your lifestyle and the other features of your yard.