Mission Statement: Creating Outdoor Environments through Core Values and Teamwork.
FAMILY
This is our most important core value. It defines who we are, what we do, and why we do it. We value our time with our own families and take pride in the spaces we create for the families we work for. Family drives us forward towards creating a better future and environment for our community.
SUSTAINABILITY
This defines our company and drives our construction process. We work to build a company that survives market and economic trends by remaining debt free and developing alternative sources of income. Our design and construction process will provide sustainable spaces that stand the test of time and remain beautiful and useful years after installation.
CREATIVITY
This core value sets us apart from our competition. Our creativity allows us to think outside the box and provide unique and positive solutions to complex problems. It also allows us to design spaces that go above and beyond our clients' dreams. Creativity is an action word that is used daily in our operations.
MOXIE
Hard work, perseverance, and determination are required in our daily lives and in the line of work we have chosen. Our pledge is to drive the company forward to further growth and success no matter how much effort and labor is required.
The Verdant Landscaping Team is passionate about creating beautiful outdoor environments through teamwork and a constant commitment to our core values of Family, Sustainability, Creativity, and Moxie. Our vision is by 2035 to be a multi-generational premier landscape design, construction, and maintenance company in 4 major markets that continues to offer the same unparalleled customer service of a smaller company.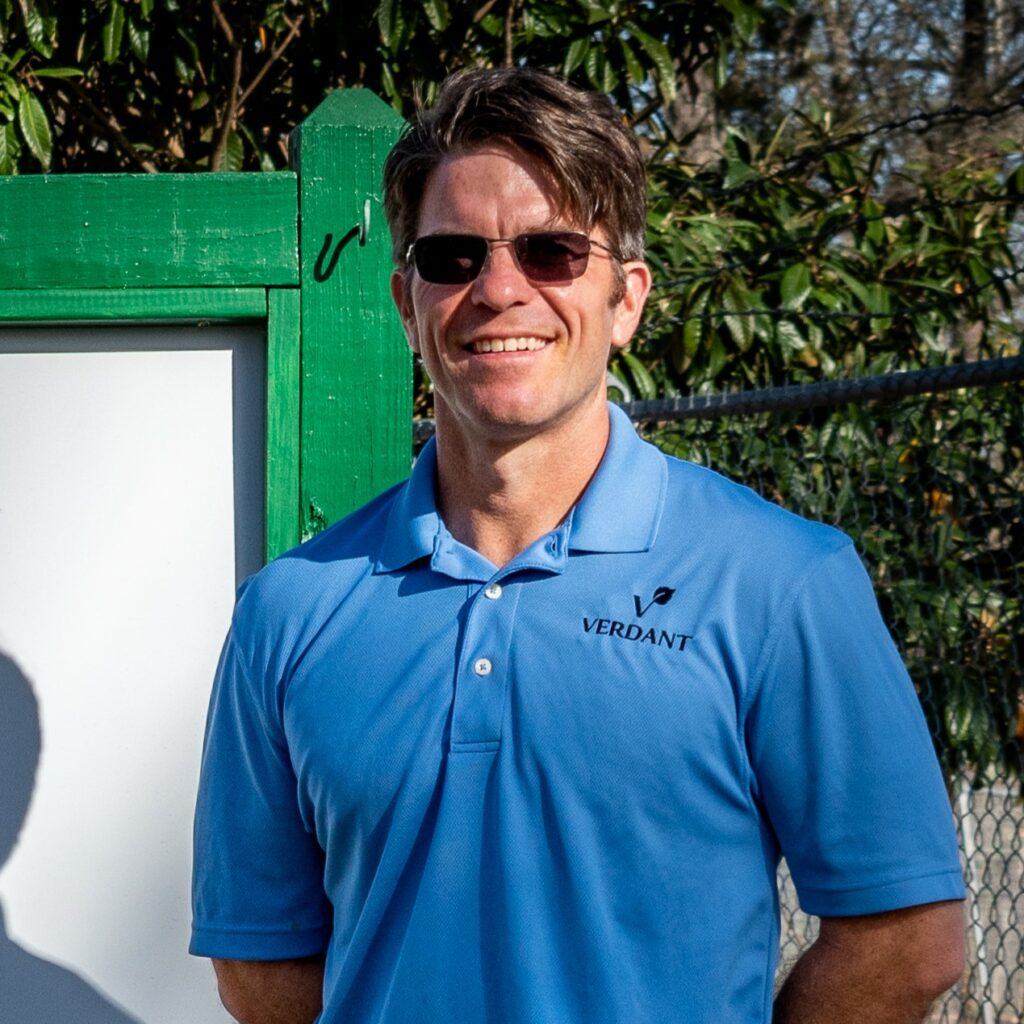 Will Dalzell is a husband, father of four and owner of Verdant Landscape, Inc. Will has a degree in Landscape Architecture from the University of Georgia. His passion grew for outdoor living and residential design while in school. Will brings that flair to all his designs and operations of the company. Will founded Verdant Landscaping in 2009 in order to provide the CSRA and Greater Bluffton areas with his passion, integrity, and moxie. Will loves dinners with his family, golf, and drawing. He is also passionate about leading our Verdant Design team to victory and providing our clients with beautiful outdoor spaces that last a lifetime.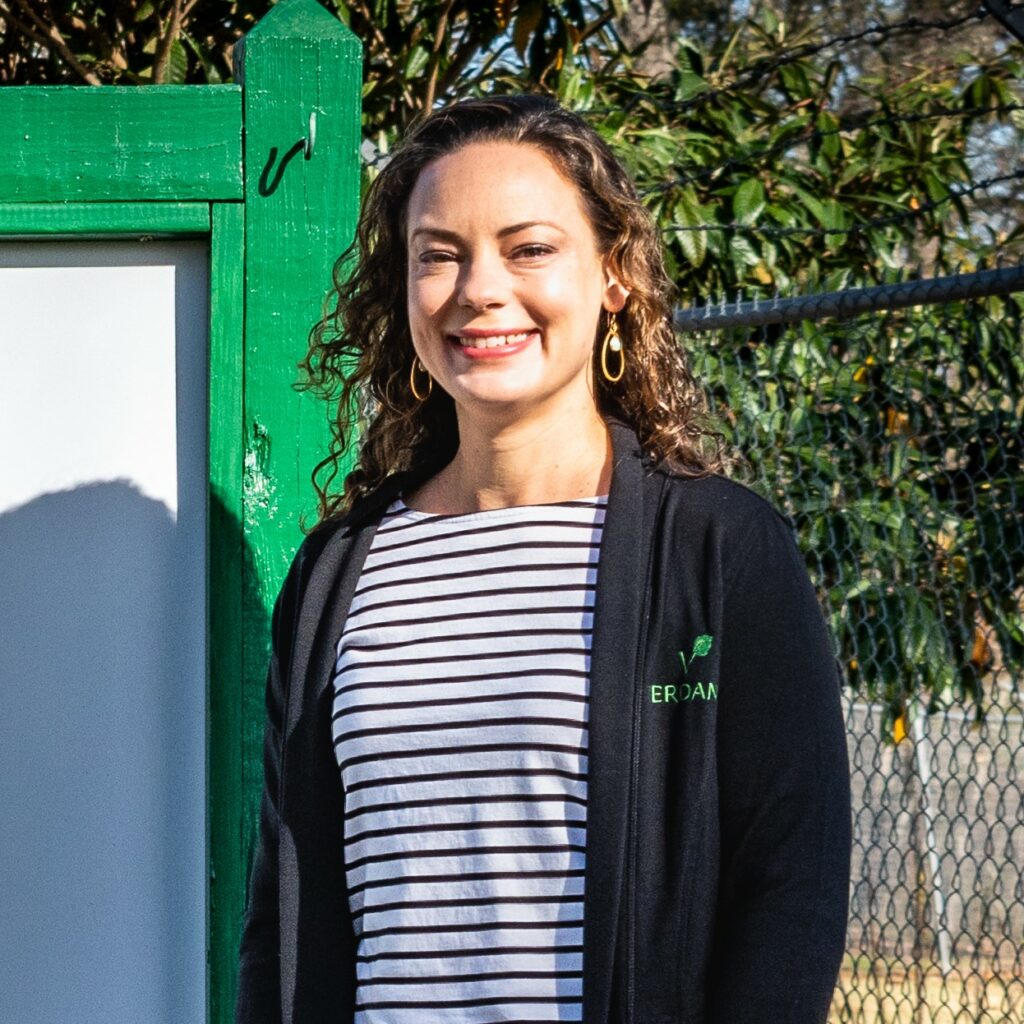 Emily has been with Verdant Landscape since 2012.  She came to the company with experience in a variety of business settings, which equipped her with training in customer service, tracking inventory, administration of company policies and procedures and employee management. Emily is a member of the National Association of Landscaping Professionals and attends training at the Global Leadership Summit each year. In her time at Verdant, Emily has worked to develop and implement organized systems for purchasing, job cost reporting and human resources.  When not working in the office, Emily enjoys the beauty of the great outdoors through watercolor painting and working in her garden at home.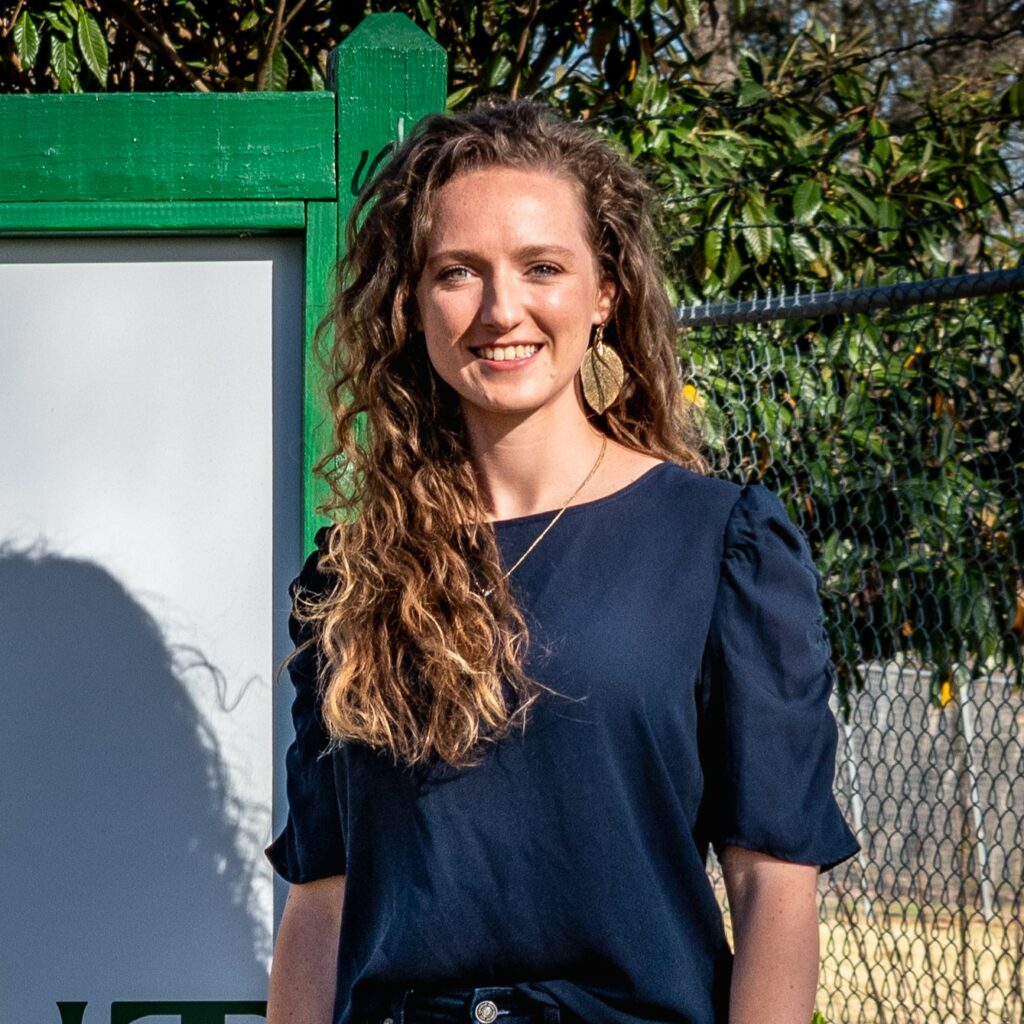 Lauren is Verdant Landscape's Chief Operations Officer. With this role, she handles the operations and financials of the business, helping the company function as a well-oiled machine. Lauren has a bachelor's degree from Augusta University and has received several certifications including the pesticide applicator license, ICPI retaining wall certification, QuickBooks user certification, and multiple classes in leadership and effective communication. Since she has been with the company for 6 years, she has created a standard operation manual to help the company successfully work together as a professional, unified whole that continues to improve and grow daily. The parts of her job that brings the most joy is serving her coworkers to help them be the best version of themselves and organizing the business to be better day-by-day.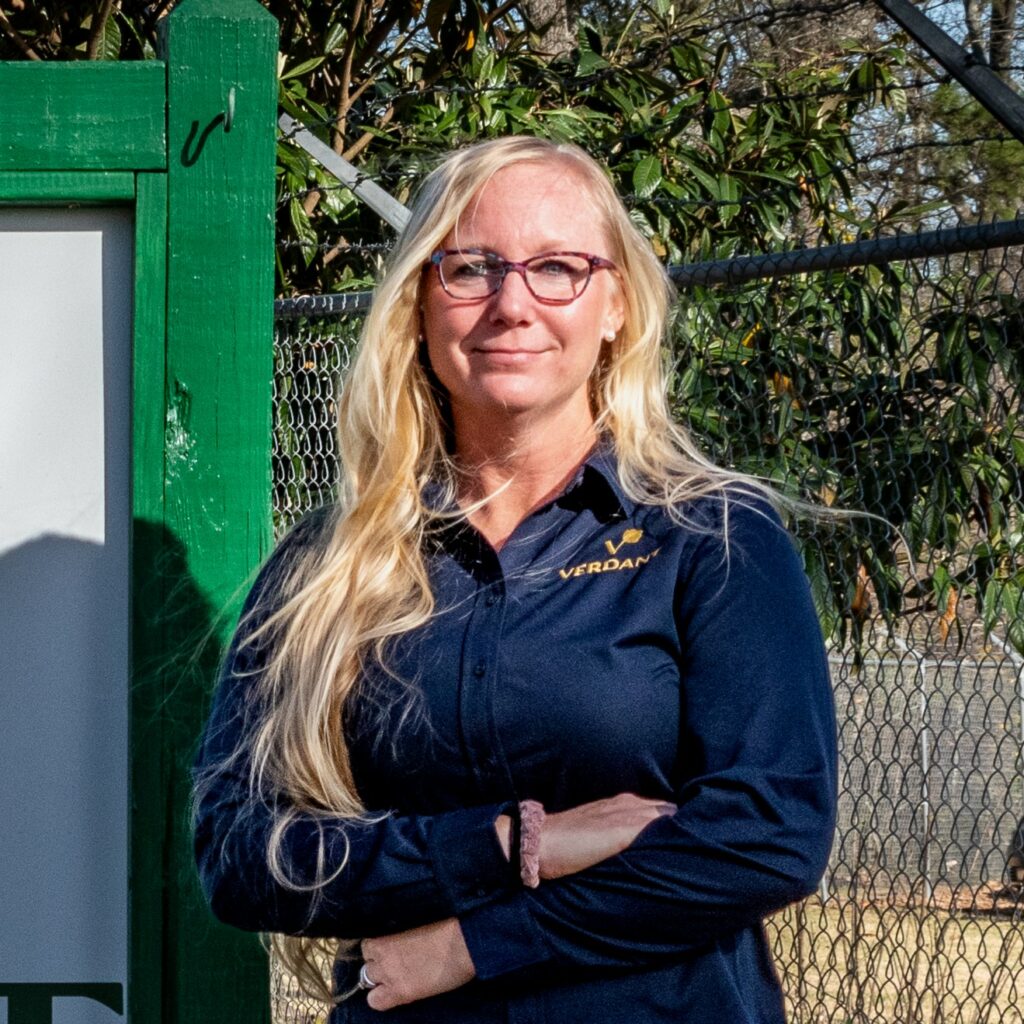 Horticulturist & Arborist
As Verdant's Horticulturist and Arborist, Alicia facilitates hands-on training to help our teams provide knowledgeable, superior service. Along with a degree in Environmental Horticulture, Alicia also majored in Landscape Management, Biology, Geology and Environmental Sustainability. She has 20+ years of experience in the horticulture field, with over 15 years of leadership experience. During her career, Alicia has earned several certifications and licenses pertaining to Horticulture, Arboriculture, Integrated Pest Management, and Heavy Equipment Operation. She's a proud plant biology and soil science nerd with a heart for sustainability and appreciating nature! Alicia's favorite part of her job is working with customers to create landscapes that are interactive, beautiful in every season, and stimulating to their senses, peace and joy.