Mission Statement: Creating Outdoor Environments through Core Values and Teamwork.
FAMILY
This is our most important core value. It defines who we are, what we do, and why we do it. We value our time with our own families and take pride in the spaces we create for the families we work for. Family drives us forward towards creating a better future and environment for our community.
SUSTAINABILITY
This defines our company and drives our construction process. We work to build a company that survives market and economic trends by remaining debt free and developing alternative sources of income. Our design and construction process will provide sustainable spaces that stand the test of time and remain beautiful and useful years after installation.
CREATIVITY
This core value sets us apart from our competition. Our creativity allows us to think outside the box and provide unique and positive solutions to complex problems. It also allows us to design spaces that go above and beyond our clients' dreams. Creativity is an action word that is used daily in our operations.
MOXIE
Hard work, perseverance, and determination are required in our daily lives and in the line of work we have chosen. Our pledge is to drive the company forward to further growth and success no matter how much effort and labor is required.
The Verdant Landscaping Team is passionate about creating beautiful outdoor environments through teamwork and a constant commitment to our core values of Family, Sustainability, Creativity, and Moxie. Our vision is by 2035 to be a multi-generational premier landscape design, construction, and maintenance company in 4 major markets that continues to offer the same unparalleled customer service of a smaller company.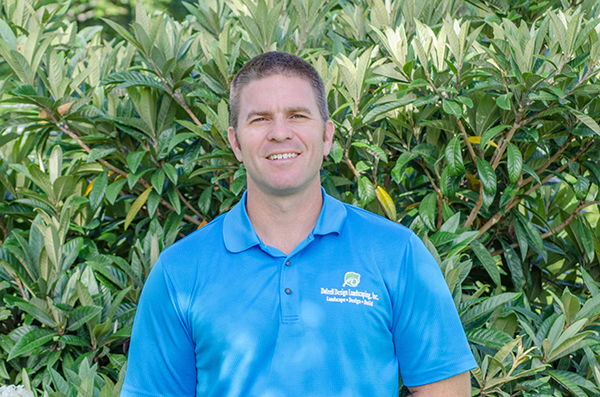 Will Dalzell
CEO/LANDSCAPE DESIGNER
Will Dalzell is a husband, father of four and owner of Verdant Landscape, Inc. Will has a degree in Landscape Architecture from the University of Georgia. His passion grew for outdoor living and residential design while in school. Will brings that flair to all his designs and operations of the company. Will founded Verdant Landscaping in 2009 in order to provide the CSRA and Greater Bluffton areas with his passion, integrity, and moxie. Will loves dinners with his family, golf, and drawing. He is also passionate about leading our Verdant Design team to victory and providing our clients with beautiful outdoor spaces that last a lifetime.