How to Create an Area for Entertaining
The holiday season is all about time spent with family and friends, and what better place to do that than in the comfort of your own home? There are so many ways to create the perfect space for social gatherings in your yard.
We can design your entertainment area to complement your landscape and home and any other preferences you may have. Below, we've listed five of the best ways to create a social setting in your yard.
1.      Fire pits & Fireplaces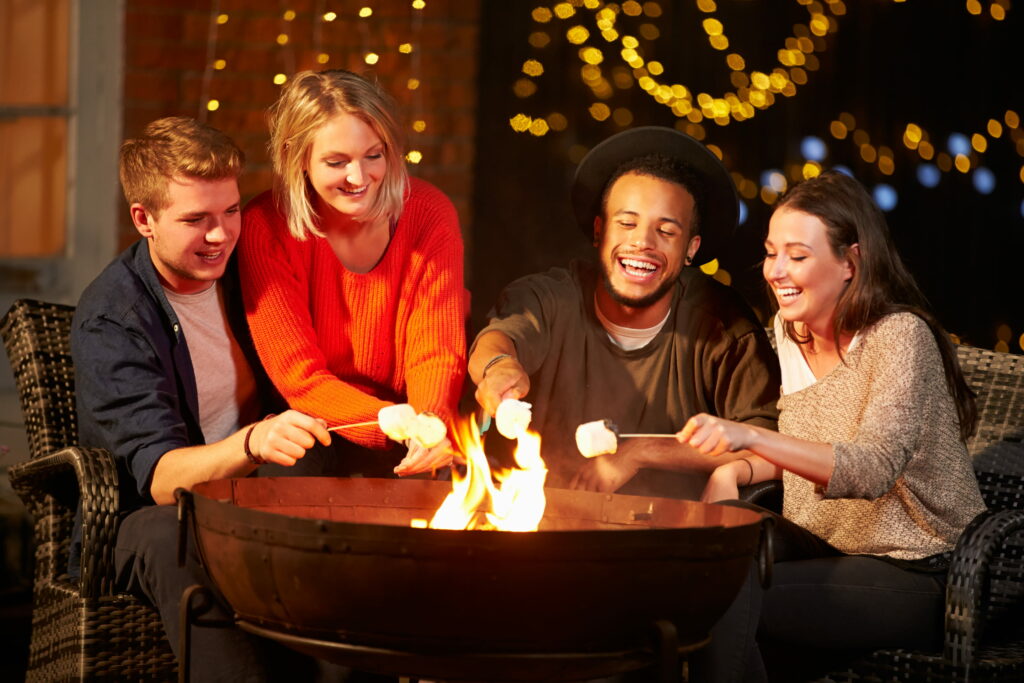 If you're looking for ways to entertain in the yard all year-round, a fire pit is the perfect solution. Whether it's a long summer evening or a chilly winter's night, a fire pit provides a wonderful environment in which to gather with company.
You can roast marshmallows, sip on your hot cocoa or a glass of wine, and share memories and laughter together. Not to mention that the addition of a fire pit to your landscape will increase the value of your home.
2.      Outdoor Kitchens & Bars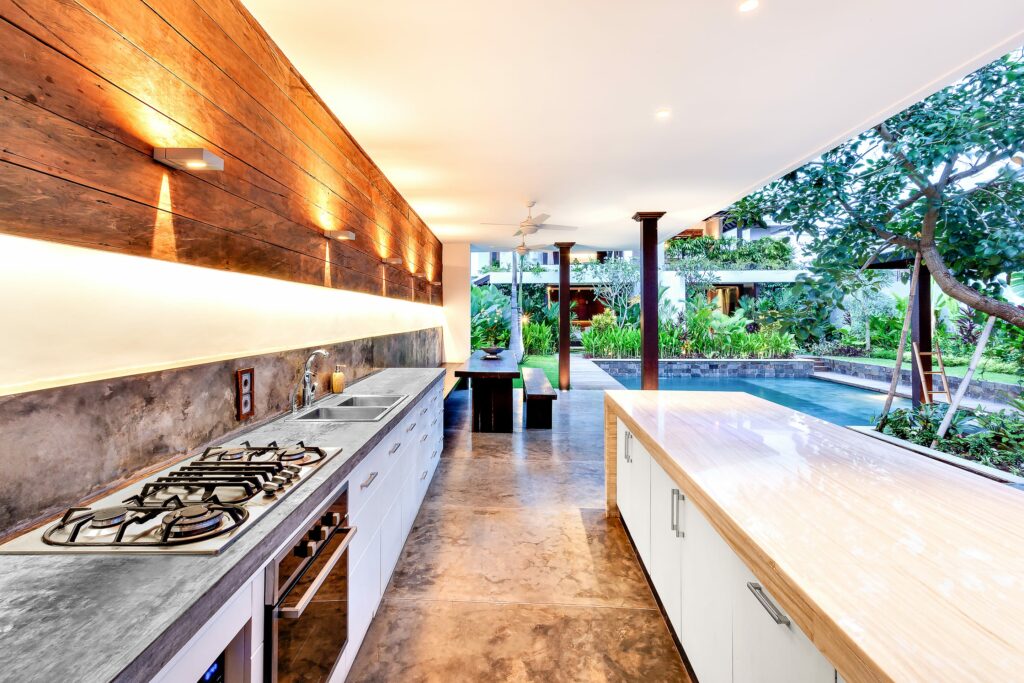 Sometimes the kitchen just doesn't feel big enough for the amount of food you're cooking and you wish you had more room, so why not utilize the space out in the yard to create an outdoor kitchen? Having a kitchen outdoors provides you with a larger area in which to cook and freely move around without bumping into your guests. It also prevents any kitchen smells from lingering in your home.
Additionally, you could install an outdoor bar with seating to provide a relaxing environment to hang out with friends and loved ones.
3.      Swimming Pools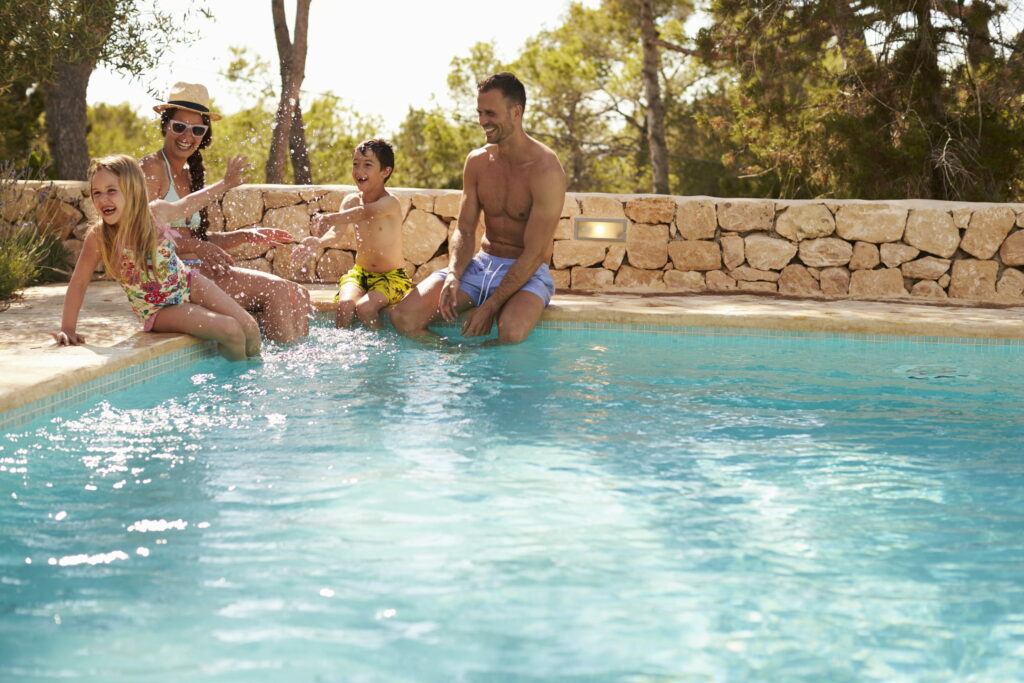 Installing a backyard pool will guarantee that your home is the designated hang-out spot all summer. A swimming pool provides a fun environment for both kids and adults alike to enjoy.
As with all of the aforementioned features, a swimming pool is an investment that will increase the resale value of your home.
4.      Gazebos & Pergolas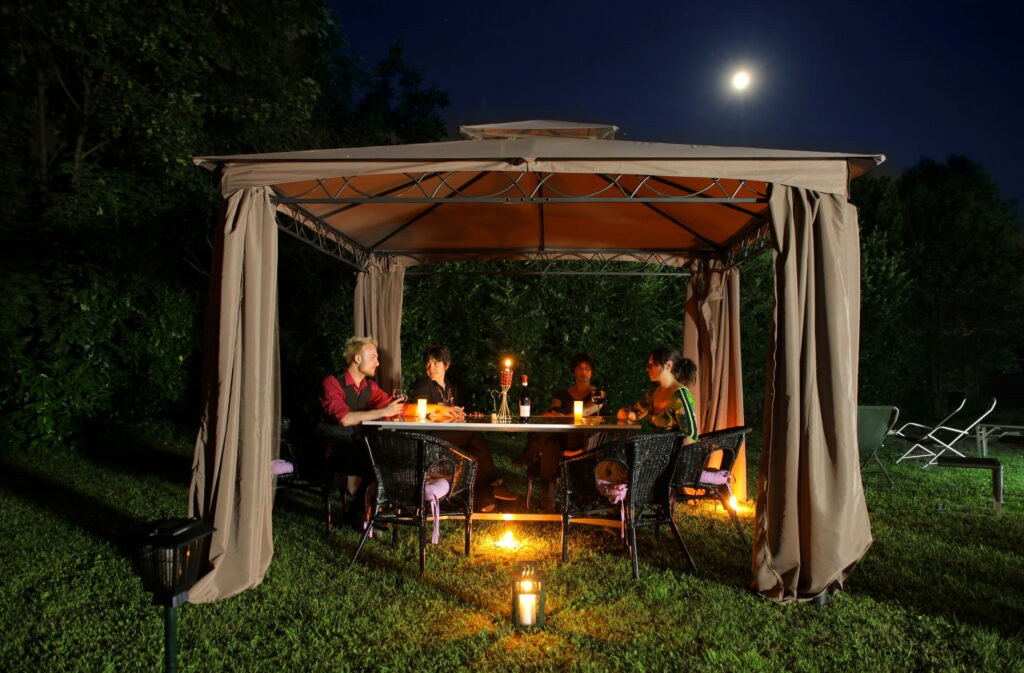 There's a handful of reasons why gazebos and pergolas are great features for entertaining. They provide a shaded area to cool off in during those scorching summer months. If you choose a screened-in gazebo, you can also create an area to escape those pesky mosquitos.
You can also add a table and seating so that you can invite friends round to dine al fresco and enjoy game nights, or just some simple benches to sit and relax.
5. Lighting
To ensure that your outdoor space can be used to entertain at any hour of the day, you should consider the types of lighting that would best suit your yard. Lighting has the ability to set the mood and provide the environment with ambience. There are many options to choose from, including spotlights, floor lights, and fairy lights, among others.
If you'd like to discuss designs for your landscape or if you have any questions, don't hesitate to give us a call here at Verdant Landscape.